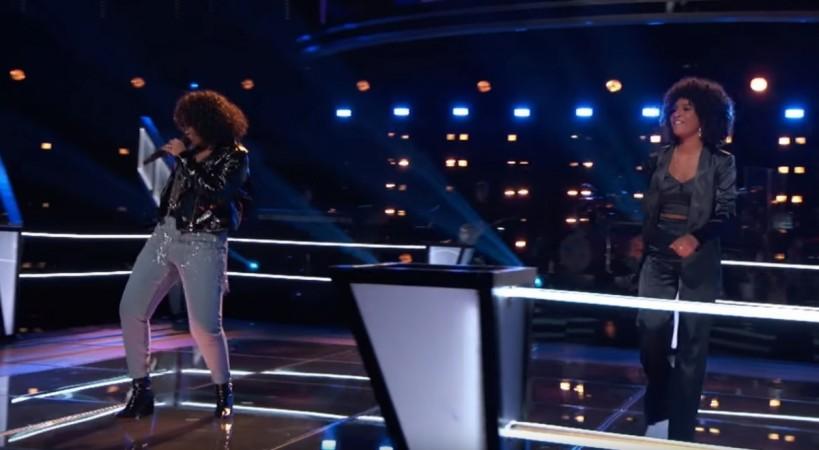 The battle round of The Voice season 14 kicked off on a promising note Monday with nine of the 12 contestants, three of them stolen by the coaches, progressing to the knockout round, but the second night was a letdown. Only one singer was stolen on Tuesday and three performances were screened in a montage.
The Voice season 14 battle round started Monday and will continue through next week. Julia Michaels is an advisor for Team Adam, Shawn Mendes for Team Alicia, Hailee Steinfeld for Team Kelly, and Trace Adkins for Team Blake in this round of competition.
The Voice season 14 battle round 2 recap
Jorge Eduardo and Amber Sauer from Team Kelly took on the song Starving by Hailee Steinfeld and Grey feat. Zedd. It was a beautiful rendition. Jorge sang like a star but Amber wasn't far behind. Coach Kelly Clarkson picked Jorge. Why didn't Blake Shelton, Alicia Keys, and Adam Levine steal her? She deserved to stay on the show though her colleague outperformed her Tuesday.
Team Adam's Reid Umstattd and Davison rendered Rihanna's Love on the Brain and it was a good performance. It was a close fight in terms of performance but coach Adam Levine decided to take Reid to the next round.
Kelsea Johnson and Jordyn Simone of Team Alicia took on the song Don't Let Go by En Vogu. It was a decent performance though it appeared like they tried too hard at times. Jordyn's performance was more controlled but coach Alicia Keys decided to keep Kelsea. Adam and Kelly pressed their steal buttons but Jordyn choose Team Adam.
Performances of Team Blake's Jaron Strom and Bransen Ireland (Head Over Boots by Jon Pardi), Team Alicia's Johnny Bliss and Megan Lee (Versace on the Floor by Bruno Mars), and Team Kelly's Jamella and Teana Boston (Will You Love Me Tomorrow by The Shirelles) were screened in a montage. Jaron, Johnny, and Jamella were picked by their respective coaches for the knockouts.
It may be mentioned that nine contestants – Sharane Calister, Brynn Cartelli, Kyla Jade, Rayshun LaMarr, Dylan Hartigan, Tish Haynes Keys, Christiana Danielle, D.R. King and Jackie Foster – moved to the next round Monday.