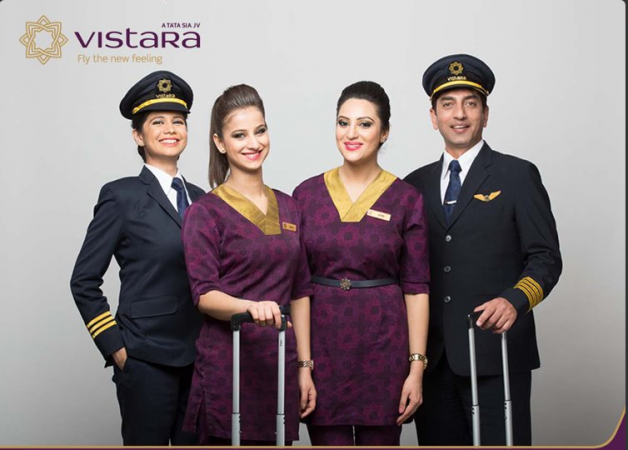 Vistara may be a smaller player with a 2 percent share in the Indian aviation space when compared to the likes of Indigo, Jet Airways or SpiceJet, but the full-service carrier is thinking big.
The Tata Group-Singapore Airlines joint venture aims to add two aircraft to its current fleet of 11 A320s this year to increase its market share by offering more destinations and increased frequencies.
"New strategic partnerships with airline and non-airline brands are in the pipeline which will further strengthen Vistara's value proposition for its FFP (Club Vistara) members," the Tata Group said in its internal publication.
Phee Teik Yeoh, CEO of Vistara, said the airline is committed to "transforming the flying experience in India forever."
Vistara has flown two million passengers (as on June 15) since its maiden flight on January 9 last year and, as already reported, plans to expand its fleet to 20 to fly international routes after the Indian government recently relaxed the 5/20 rule, doing away with the stipulation that a domestic carrier should have operated for at least five years to be able to fly on international routes.
Vistara's first international flight could take-off within a year, according to an analyst.
"I see them (AirAsia India, Vistara) starting international flights in next one year," NDTVProfit quoted Rajan Mehra, MD for India & South Asia at iJets, as saying.
Singapore Airlines and Tata Group own 49 percent and 51 percent, respectively, in Vistara.
AirAsia India is a low-cost carrier in which the Tata Group has 51 percent stake and Malaysia-based Asia has 49 percent.
Vistara serves 17 destinations with 457 weekly frequencies. This is set to go up with the carrier planning to expand its fleet to 13 in the current year, according to the Tata Group's in-house publication.
India's domestic air traffic is witnessing steady growth over the past few months and is projected to reach 100 million in the current fiscal, up from 85 million in 2015-16.
"Outlook for the sector remains strong with FY17 domestic passenger volumes expected to cross the 100mn mark (18-20% growth) and comfortably absorb expected incremental capacity," financial services research firm Edelweiss Securities had said in a note.
In the first four months of calendar year 2016, Indian carriers flew 30.93 million passengers, a growth of 23 percent over 25.1 million in the corresponding period last calendar year.