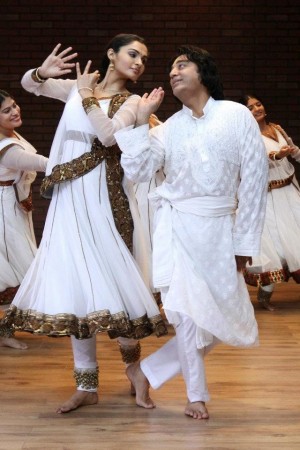 Despite several controversies surrounding the movie, Kamal Haasan's much-anticipated film "Vishwaroopam" was released in the international market. The spy thriller has received positive response in US and UK box offices.
The film was supposed to release worldwide on Jan 25, but due to its content the movie was banned in Tamil Nadu and other places in India. The screening of the film was also stopped in Malaysia a day after its release.
In the UK and US, the film was released without any difficulty in Tamil and Telugu version. The Tamil version collected ₹81.23 lakh (£ 95,676) from the UK on 19 screens and ₹3.43 crore ($ 634,912) from 44 screens in the US.
The Telugu version of the film grossed ₹55.38 lakh ($ 1, 02,657) from 28 screens in the US, according to trade analyst and film critic Taran Adarsh.
In Tamil Nadu, the movie is on hold and the government has asked Kamal to edit the film by an hour. The Madras High Court was supposed give its verdict on Monday on the issue, but postponed its decision till Tuesday on a plea filed by the actor.
Earlier, various Muslim organisations in the state said that the movie presented their community in a bad light and demanded a ban on its release. The government stopped the screening of the film just a day before its scheduled worldwide release. The film was also not released in some parts of Karnataka and Andhra Pradesh.