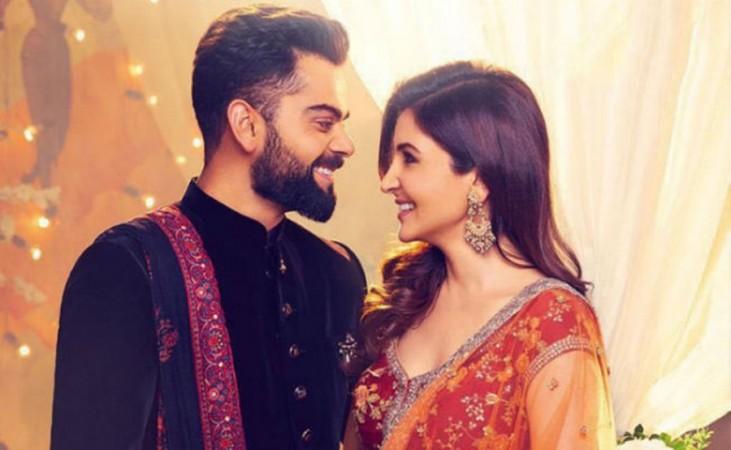 India captain Virat Kohli, who got married to Anushka Sharma in December 2017, opened up about being parents and how his wife helps him to calm down. Kohli also talked about one thing he doesn't want in his house after becoming parents.
In an interview with ESPN, Kohli for the first time talked about having kids and having a family. He wants to dedicate all his time to his kids and wants no part of his achievements in his house when his kids are growing up.
"I have a life. I have a family. I will have kids. They deserve all my time. That is something that is very, very clear and close to my heart. I want no part of my career being flashed into my house. I want no part of my trophies, my achievements, nothing in my house when our kids are growing up," he told the channel.
He also spoke about Anushka and how she helped him realise a lot of things. "I have realised a lot of things in the past few years since I've been with my wife," he said.
"Because she (Anushka) is a very spiritual person and I have sort of drifted on that path as well. Now things are unlocking in a way that is very difficult for me to explain to people. But I understand that I was always meant to do this. If I am meant to do this in every lifetime of mine, I will do it 100 times over. It's a blessing," he added.
Kohli had earlier spilled the beans on his love life and gave some insights on his relationship with his wife. The India captain revealed that it is Anushka who is the captain off-field. He said that Anushka takes all the important decisions in his life.
"She is, of course. She takes all the right decisions in life. She's totally my strength and she keeps me positive all the time, and that's what you want in a life partner so I'm very grateful," Virat said.