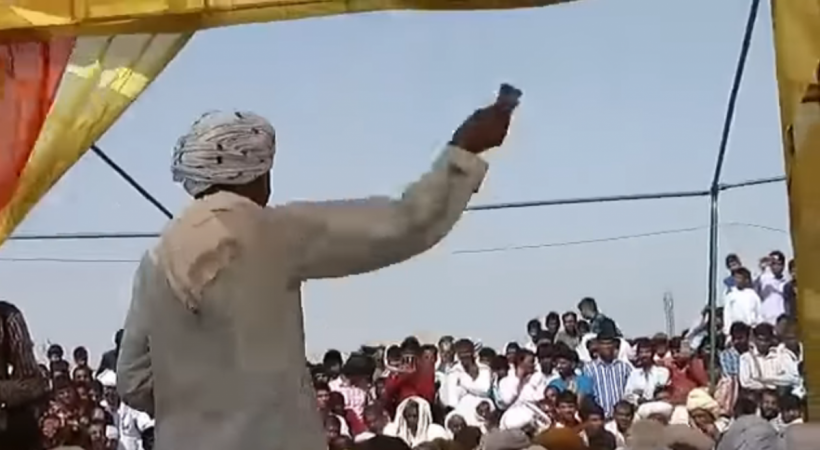 The Income Tax department has served notice to a tea-seller in Rajasthan after a video showing him counting Rs 1.5 crore to give as dowry for the weddings of his six daughters on April 5 went viral. The said incident happened in Alwar district.
In the video, Leela Ram Gujjar, a tea-stall owner in Bhiwadi, is seen lifting bundles of cash and declaring the amount to the people invited for the weddings. The money was meant for the bridegrooms' families. The video is reportedly taken during the "vidai" ritual.
Moreover, four of the six daughters he married off were minors, a report had said. He printed the names of only two daughters, who were above the marriageable age, in the wedding card.
Giving or taking dowry is a crime under Indian law. According to the Dowry Prohibition Act, 1961, 'If any person, after the commencement of this Act, gives or takes or abets the giving or taking of dowry, he shall be punishable with imprisonment for a term which shall not be less than five years, and with the fine which shall not be less than fifteen thousand rupees or the amount of the value of such dowry, whichever is more.
The income tax department asked Gujjar to appear at its Jaipur office to show the source of money. The police and district administration have launched an enquiry into the incident.
The father of six daughters has been missing since the income tax sought answers from him about his income.
"Gujjar had printed the names of two of his daughters on the wedding card. They were adults. But we are investigating reports that he got his minor daughters married too. He is on the run," sub-divisional magistrate Suresh Choudhary told Hindustan Times.