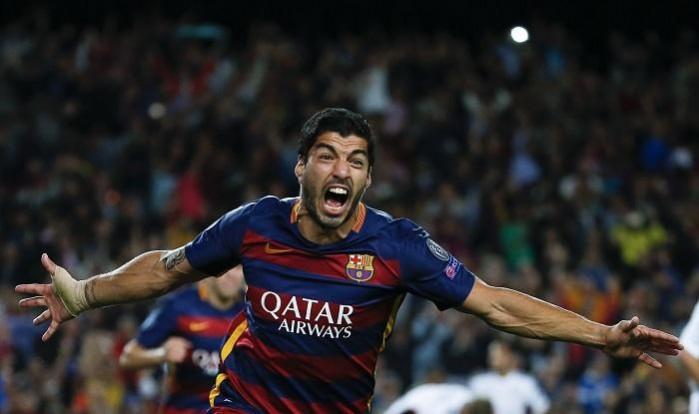 It all looked a little bleak for Barcelona, with everyone thinking "oh there they are again, looking limp without Lionel Messi," but in the space of two minutes, everything changed and Barca were Barca again, producing an outstanding comeback to pick up their first victory of the Champions League.
Kyriakos Papadopoulos had given Bayer Leverkusen the lead in this Group E Champions League match at the Camp Nou, and the match seemed like it would go the German club's way with ten minutes to go.
However, Sergi Roberto struck in the 80th minute to make it 1-1, before that man Luis Suarez scored the winner in the 82nd minute to give Barcelona, whose injury worries cease to ease with Andres Iniesta limping off on the hour, all three points.
While Barcelona manager Luis Enrique praised his team after the match, he was also a little critical of the fans at the Camp Nou, with the supporters making their feelings felt as the match continued to sway Leverkusen's way.
"It has been a difficult evening," Luis Enrique, the Barcelona manager, said after the match. "It was our second match without Messi and we won.
"Bayer played at a good level, we had some problems but improved during the second half and I'm happy about what we got.
"This team deserves more credit. I understand the whispers but I think they are undeserved. We didn't need the support of the fans when we were winning 2-1, we needed their support when we were losing 1-0 and we need the support of everybody. I would like the atmosphere to be a bit different.
"It's going to be a difficult group, we will try to get first place but we have to improve some things. All the players showed a fighting attitude until the end."