The second season of ITV's Victoria, which was the highest-rated drama last year, is ready to return to television in a few days. Actress Jenna Coleman will be seen reprising her role as Queen Victoria and Tom Hughes as Prince Albert.
Also read: Victoria season 2 spoilers: Will Rufus Sewell's Lord Melbourne make a comeback in the PBS drama?
The second season of the much-acclaimed TV series will see a young queen trying to shape her life as a mother while her husband Prince Albert takes care of her royal duties.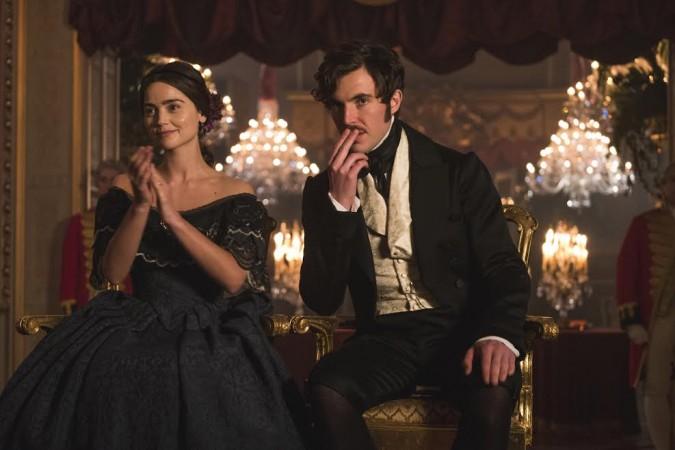 The first season ended with Queen Victoria giving birth to her first child. Following that, she and her husband make an effort to fulfil their royal duties and try becoming good parents as well.
As the next season is set to be aired on ITV soon, actor Hughes explained season two as a "very human story".
According to Daily Express, Jenna Coleman described her onscreen chemistry with Prince Albert as "a real thunderous clash".
"Last series we had the Lord Melbourne story, Albert coming in, the proposal and the marriage, but we hadn't really delved into their married life at all," Jenna told The Sun.
"So this gives us the opportunity to really get into the power shift, the clash of wills and the love between Victoria and Albert, as well as her keeping firm hands on the crown and being a mother."
Coleman, who acts opposite her real-life boyfriend Tom Hughes in the series, explained to the English daily why it is a bit difficult and also fun to do those explosive argument scenes in the show. "It's fun filming their explosive arguments," she told The Sun.
"We did one on our first day this year where I had to throw a hairbrush at Tom. I hit him and it broke. It was awful. I got through so many of them."
Victoria season 2 premieres on August 27 at 9.05 pm on ITV (UK). The royal drama will later be available on PBS for all the US viewers.