Roger Federer's former coach Stefan Edberg has revealed he did not expect the Swiss tennis legend to win three Grand Slam titles since returning from the injury in 2017.
The 36-year-old underwent a knee injury in early 2016. Due to the need for extensive rehabilitation following the surgery, he was forced to miss the 2016 Rio Olympics and remainder of the season.
A rejuvenated Federer returned to court in 2017 and went on win the Australian Open. Later that year, he also won the Wimbledon, before winning his 20th Grand Slam title in Melbourne in January 2018.
Edgerb cited the break in 2016 has helped Federer a lot in his recent success. He also admitted that he is "astonished" by the 2018 Australian Open winner's success over the last year-and-a-half.
"Yeah, I think we all are astonished over his success, especially over the last year. Who would have thought of winning three Grand Slams within one year at this stage of his career? I think it's almost like a dream come true in many ways," Edberg told Firstpost.
"Very unexpected for myself. I thought when we started working many years ago, I thought, yeah I think he still can probably win another Grand Slam, or maybe two with a little bit of luck.
"But then obviously, he was out with injury for six months and Rafael Nadal was out for five-six months. There were a lot of doubts, are they going to get back? And suddenly, last year at the Australian Open, they end up playing each other in the final.
"And what a great match it was. And what excitement, and obviously I was really happy to see Roger come out as a winner there. I know it meant so much to him.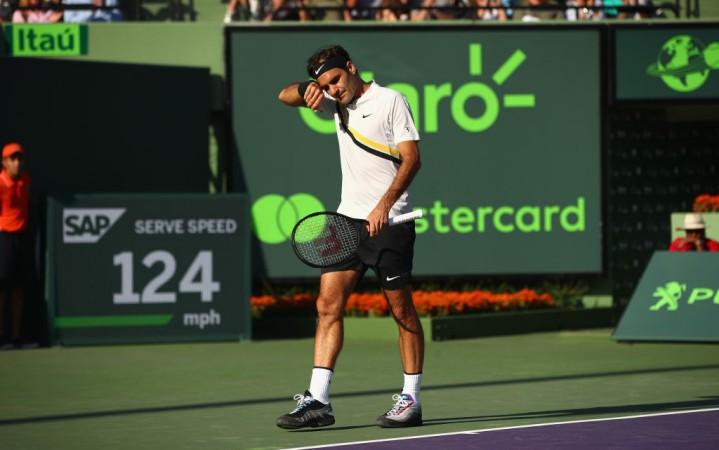 Edberg, who coached the tennis legend for two years from 2014, has pinpointed improved backhand shot for Federer's success since the start of 2017.
"Maybe this break, he came back with a little different mind, not many expectations, and obviously with an improved backhand. I think the backhand shot, the way he is hitting the backhand today — that's really made a difference," he explained.