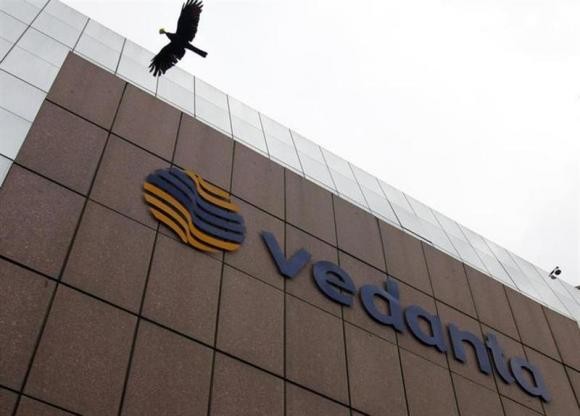 Indian mining and energy group Vedanta Ltd made a $2.3 billion offer on Sunday to buy out minority shareholders in cash-rich oil unit Cairn India, a deal that helps parent Vedanta Resources Plc repay hefty debts.
Shareholders in Cairn India, India's top private sector oil producer, will get one share in Vedanta Ltd for every share held, the companies said in a joint statement on Sunday.
The shareholders will also get one redeemable preference share in Vedanta Ltd with a face value of 10 rupees, making the deal worth roughly $2.3 billion. That implies a premium of 7.3 percent to Cairn's Friday close and a ratio of 1.04 for 1, marginally better than expectations of a simple 1 for 1 swap.
Vedanta began simplifying its complex structure with a 2012 overhaul, but further moves to clean up the group and buy out minorities in its cash generating units have long been awaited by the market. Cairn India has a roughly $2.6 billion cash pile.
The deal, expected to close in the first quarter of 2016, is the first major structural change under Vedanta Ltd Chief Executive Tom Albanese, the former Rio Tinto boss appointed last year. He said the deal moved Vedanta closer to its goal of being a major diversified player.
Though long-expected, the timing of the Cairn buyout is likely to have been triggered by a sharp drop in Cairn India's stock as oil prices fell, making for a favourable merger ratio for Vedanta. Cairn India shares have dropped over 50 percent over the past year.
MORE TO COME
Vedanta Resource Plc, controlled by one-time scrap metal dealer Anil Agarwal, currently holds a majority interest in Mumbai-listed operating unit Vedanta Ltd, which in turn holds a 59.88 percent stake in Cairn India.
But Vedanta Ltd also holds other assets, including about 65 percent in Hindustan Zinc, whose minorities are likely to be the next target of the group's clean-up effort, and aluminium producer BALCO, in which it has a 51 percent stake.
Both companies count the Indian government as minority shareholders, limiting Vedanta's ability to move.
"We would look forward to participate in what would likely be an auction at that point in time," Albanese said on Sunday.
Cairn, which in March said it would cut spending by about 60 percent for the fiscal year starting April 1, said those plans, closely watched by India's government, would be unchanged.
Vedanta is also currently contesting a $3.3 billion tax claim from the tax authorities in relation to Cairn India's 2007 listing. That liability and a $1.2 billion inter-company loan advanced by Cairn India to its parent last year were factored into the deal, Vedanta Chief Financial Officer DD Jalan said.
The deal will now have to be approved by regulators but also, under new rules in India, by a majority of the companies' minority shareholders. Cairn's largest minority holder is former owner Cairn Energy Plc, which has been looking to sell.
Cairn Energy said on Sunday it would assess the proposal.
Lazard & Co advised Vedanta Ltd, while JP Morgan Cazenove and Morgan Stanley were joint advisers to Vedanta Plc.