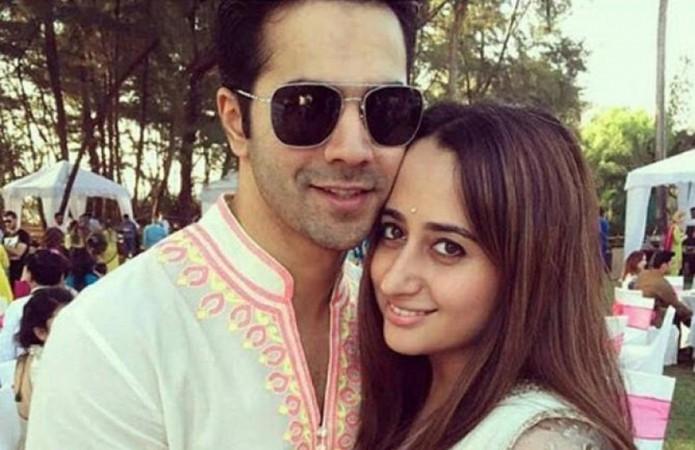 Varun Dhawan and his girlfriend Natasha Dalal, who have been dating for the last few years, have reportedly decided to get married by the end of this year.
"I think Varun has become more conscious of the commitment required in a relationship after working on Shoojit Sircar's October. He is ready to acknowledge his relationship and take it to the next level," one of Varun Dhawan's friend was quoted as saying by Deccan Chronicle.
Recently there were reports that Varun and Natasha have decided to part ways because of the actor's busy shoot schedule, which was apparently creating trouble in their love life. But the couple dismissed all the rumors when they were spotted together at Varun's house-warming ceremony last December.
Later, they were also spotted having a great time on a late night movie date and that time, Varun and Natasha were seen smiling at the paparazzi. It was also reported that the couple are ready to take the plunge sometime this year.
Both Varun and Natasha have always remained tight-lipped about their relationship, but now it looks like the two are all set to make it official.
"They are in no hurry to make it official, but, Varun feels it is high time he acknowledged his relationship," the friend added.
Apparently, Varun's parents are also ready to support his decision of getting married. After the wedding, the couple will reportedly be staying at Varun's new house that he bought last year.
Earlier, when Varun was asked about his "secret marriage", he told Bombay Times, "Honestly, I would love to do that, but I don't know how my parents would react to it. Being Punjabis, they would want to do it the traditional way. The next step is something every individual wants to take at some point, but right now, it's not on the agenda. I have just moved into my new house, and I want to enjoy this part of life for a couple of years before I think of the next step."
Amid Sonam Kapoor and boyfriend Anand Ahuja's wedding rumors, it looks like Bollywood celebrities have been bitten by the marriage bug.