The wreck of USS Lexington (CV-2), a US aircraft carrier — sank during the World War II — has been discovered on Sunday by the Research Vessel Petrel which was led by billionaire and Microsoft co-founder Paul Allen.
Dubbed as Lady Lex, the vessel was one of the first US aircraft carriers used during Second World War. It was discovered at the bottom of the Coral Sea — more than 500 miles off the eastern coast of Australia.
According to AFP, USS Lexington had fought against three Japanese aircraft carriers in 1942 along with carriers in the Battle of the Coral Sea. The Lexington was lost in May 1942 along with 216 of its crew while other 2,770 of the remaining crew were rescued by other US vessels before Lexington sank. The vessel was carrying 35 aircraft in total when it sank.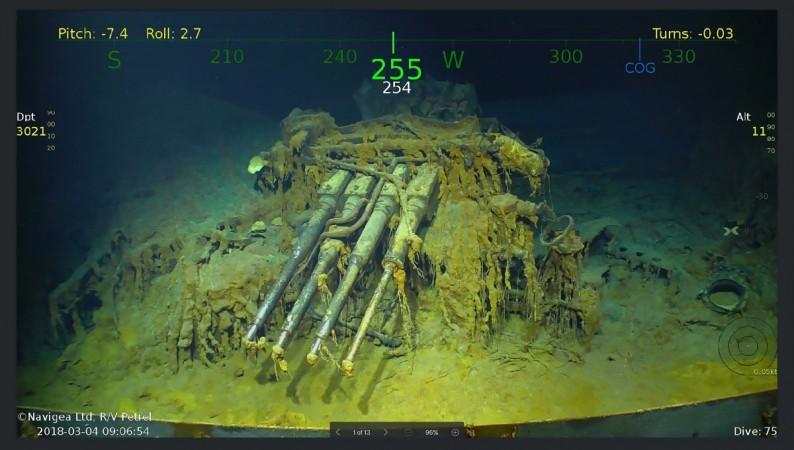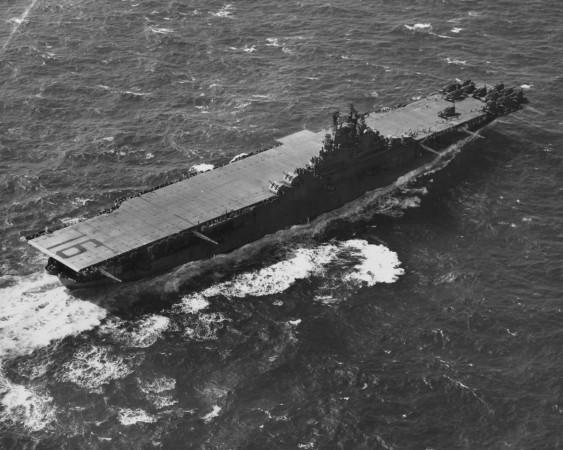 "To pay tribute to the USS Lexington and the brave men that served on her is an honor," Paul Allen said on his website. "As Americans, all of us owe a debt of gratitude to everyone who served and who continue to serve our country for their courage, persistence, and sacrifice."
Harry Harris, commander of the US military's Pacific Command (PACOM) said in a statement, "As the son of a survivor of the USS Lexington, I offer my congratulations to Paul Allen and the expedition crew of Research Vessel (R/V) Petrel for locating the 'Lady Lex,' sunk nearly 76 years ago at the Battle of Coral Sea.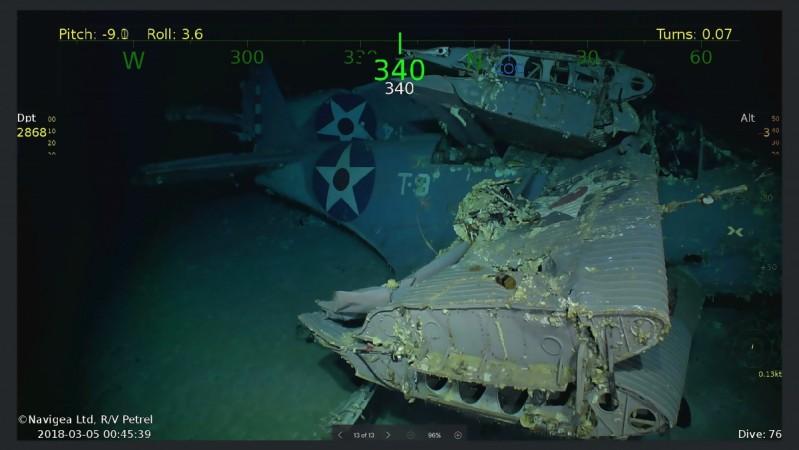 He was further quoted saying, "We honor the valor and sacrifice of the 'Lady Lex's' Sailors -- and all those Americans who fought in World War II -- by continuing to secure the freedoms they won for all of us."
This is just another significant finding by Paul Allen's search team. Previously, they discovered the wreck of a few historic warships including the USS Indianapolis, a Portland-class heavy cruiser of United States Navy that submerged in the Philippine Sea in July 1945 as it was torpedoed by a Japanese submarine.
An exciting announcement regarding USS Lexington (CV-2)!

Though Lexington was lost in the Battle of the Coral Sea, the valiant efforts of her men crippled IJN carriers Shōkaku and Zuikaku so that they were unable to take part at Midway, setting the stage for an Allied victory. https://t.co/KaAPsOtRqO

— U.S. Pacific Command (@PacificCommand) March 5, 2018
Meanwhile, people who do not know much about the aircraft carrier, it is the largest warship which is equipped with the flight deck. It carries various types of aircraft including fighter planes, strike aircraft, helicopters. It is basically more of a floating city that facilitates a 24-hour airport, post office, a hospital, a dental clinic, barbershops, athletic facilities, chapels and more, according to Navy.com.