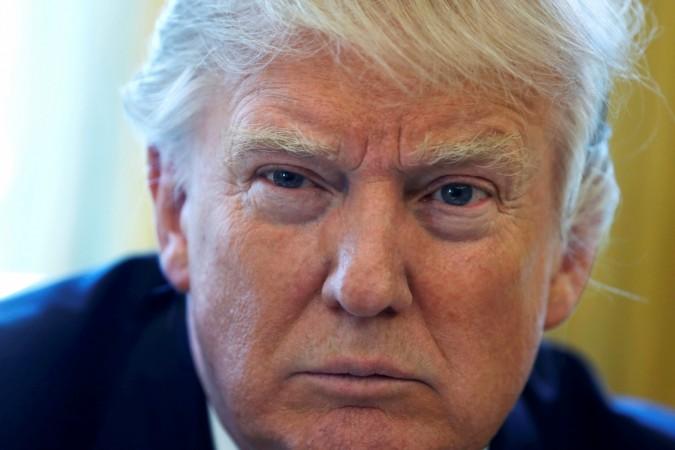 United States President Donald Trump on Wednesday laid bare the deepened rift caused over Syria and other issues with Russia, and said that relations between Washington and Moscow "may be at an all-time low." The statement was made soon after Russian President Vladimir Putin gave the same assessment earlier in the day.
Trump, last week, had ordered missile strikes at a Syrian airbase after a chemical attack in the country's Idlib province killed 87 civilians, including many women and children. The US strike was condemned by Russia, Syria's ally in its civil war, which said that the strike would worsen the relations between the countries. Russia is a Syrian ally and backs Syrian President Bashar al-Assad in the country's six-year long civil war, while the US has long advocated for the Syrian dictator's ouster.
Trump, during a White House news conference on Wednesday, said, "Right now we're not getting along with Russia at all." The president's statement reflected that he was drifting away from his campaign promises of establishing better ties with Russia.
The Republican president, a few weeks ago, was talking about mending ties with Russia. However, this appears impossible with the recent confrontations between the countries over Syria, and the ongoing investigations of Russia's alleged interference in the US presidential elections.
"It'd be a fantastic thing if we got along with Putin and if we got along with Russia. That could happen, and it may not happen, It may be just the opposite," Trump said.
US Secretary of State Rex Tillerson struck a similar tone in his two-hour meeting with Putin on Wednesday in Moscow, stating that the two nations had reached a "low point" in their relations.
When Trump was asked whether the Bashar al-Assad-led Syrian regime could have launched the chemical attack without letting Russia know, the Republican had said that it was "certainly possible" although it was "probably unlikely".