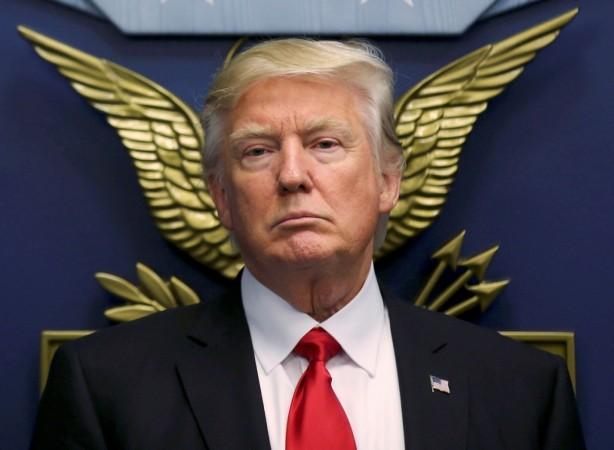 United States President Donald Trump reportedly threatened Mexican President Enrique Peña Nieto with sending US troops to the southern neighbour to stop "bad hombres down there", unless the Mexican military takes actions to control them, according to an excerpt of a transcript of the conversation obtained by The Associated Press.
Mexican President Pena Nieto cancels US visit as Trump suggests border taxes to build wall
Trump, however, did not make it clear whom he considered as "bad hombres" in a call with Nieto last Friday. The transcript did not contain Nieto's response.
"You have a bunch of bad hombres down there. You aren't doing enough to stop them. I think your military is scared. Our military isn't, so I just might send them down to take care of it," Trump told Nieto, according to the excerpt.
The call reportedly was made to patch things up between the leaders after the Mexican president had cancelled his scheduled visit to Washington to meet Trump. The meeting was cancelled soon after Trump passed an executive order to build a wall along the borders with Mexico and the White House proposed a plan of taxing imported Mexican goods to help pay for the construction of the wall. Mexico, however, refused to pay for the wall.
Trump's remarks during their conversation suggested that he is using the same blunt talk he did while campaigning for the presidential elections last year, without much diplomacy.
Similar reports of Trump's comments were published on a Mexican website which said that Trump humiliated the Mexican president in their conversation. However, Mexico's foreign relations department denied such assumptions and said the conversation between the two leaders was "constructive."
"The assertions that you make about said conversation do not correspond to the reality of it. The tone was constructive and it was agreed by the presidents to continue working and that the teams will continue to meet frequently to construct an agreement that is positive for Mexico and for the United States," the foreign relations department in a statement said.