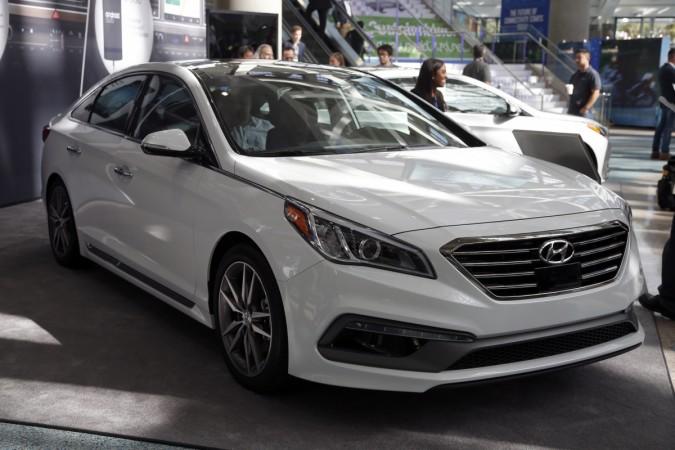 United States Federal regulators are investigating complaints that the front passenger seat belts in Hyundai's Sonata cars broke loose during a crash-like situation and whether the South Korean carmaker should recall about 313,000 such midsize sedans.
Also read: Hyundai to showcase Tucson, Sonata hybrid, N Vision 2025, Genesis G90 at Auto Expo
The National Highway Traffic Safety Administration on Tuesday initiated the investigation following two complaints that the seat belts detached. However, the federal agency has received about a dozen such complaints from Hyundai owners about defective seat belts from the 2013 model cars.
In one of the cases, an injury was also reported due to the seat belt issue.
In every case, the owner claimed that the front passenger belt broke away from its anchoring point on the floor, the investigators wrote in a report on the website of the National Highway Traffic Safety Administration.
"Another vehicle ran the red light and hit us at approximately 45 miles per hour," an owner from Buena Park, California, said, recalling a crash in August, according to Forbes.
"The passenger seat belt failed at the point where the lap restraint attaches to the car running board. The passenger that was wearing the failed seat belt during the accident was 110 pounds while the driver was 270 pounds. The driver's seat belt functioned as intended."
If the preliminary probe suggests any concern, investigators would extend the probe for further technical analysis, following which a recall may be ordered.
In September 2015, Hyundai recalled about 130,000 of its 2015 Sonata models due to an issue related to the front passenger seat belt. That year, the automaker recalled nearly a half-million midsize cars from the 2011 and 2012 models in the US to replace key engine parts because a manufacturing problem could cause them to fail.