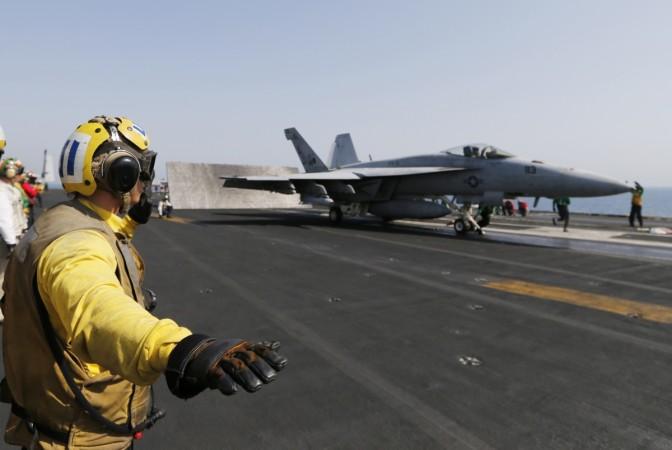 The US-led coalition against the ISIS seems to be crumbling as there have been reports on social media that several "Saudi pilots" have allegedly refused to fly missions to bomb ISIS targets.
The report, which was confirmed by an Iraqi journalist and political analyst, is bound to have severe repercussions not only on the coalition, but it may also spread the seeds of rebellion among other branches of the Saudi armed forces.
Sajad Jiyad, an Iraqi Political Analyst, noted on his Twitter handle that there were confirmed reports of Saudi pilots refusing to fly missions to strike Daesh, another term for the Islamic State (ISIS).
"I'm told that the news is true that Saudi pilots refused to fly attack missions on daesh," Jiyad said in his post.
The Islamic State militants, who want to establish a Caliphate governed by Sharia law, have repeatedly condemned the Arab countries for joining the US-led coalition targeting the ISIS.
Earlier in September, a Saudi Air Force officer had reportedly refused to carry out an airstrike on ISIS positions in Syria.
The Saudi officer, identified as Captain Faisal Al-Ghamdi, refused to participate in the airstrikes due to his support for the terrorist group. The news was widely circulated among pro-ISIS pages online, where many even posted the picture of the pilot, hailing him as a "hero."
ISIS has a strong presence in Saudi Arabia and several nationals are confirmed to be part of the outfit. They have reportedly carried out the most number of suicide attacks in Iraq and Syria for ISIS.