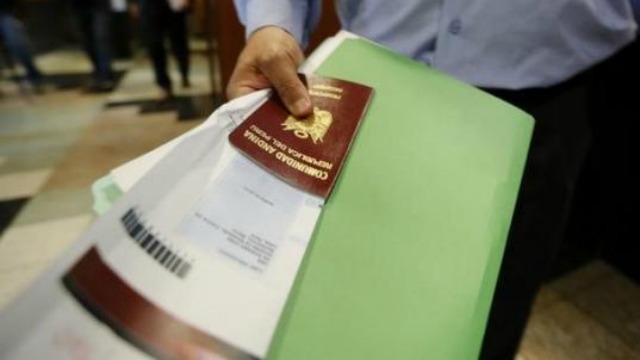 The US Citizenship and Immigration Services (USCIS) — the agency responsible for granting visas to outsiders coming to the US — has announced that it has enough applications to cover the 65,000 H1-B visas it is to give out for the financial year 2017-18. The agency had begun accepting the visa applications on April 3.
H-1B visas are used by US businesses to "employ foreign workers in occupations that require specialised knowledge," according to the USCIS. Indian information technology companies make use of this programme extensively to send their employees to the US. However, there has been fear among these IT firms over how the US has been tightening H1-B Visa norms since President Donald Trump came to power, and Union External Affairs Minister Sushma Swaraj has had to placate them.
'Cap reached'
The USCIS usually issues 65,000 H1-B visas for every financial year, and another 20,000 for those who have higher educational degrees. It said in a statement on Friday, April 7, that it "has reached the congressionally mandated 65,000 visa H-1B cap for fiscal year 2018."
Also read: H1B visa: US announces steps to protect American workers from visa abuse
The USCIS also said: "USCIS has also received a sufficient number of H-1B petitions to meet the 20,000 visa US advanced degree exemption, also known as the master's cap. The agency will reject and return filing fees for all unselected cap-subject petitions that are not duplicate filings."
Other visas
The USCIS has said it will continue to "accept and process" applications for visas that do not fall within the aforementioned H1-B visa caps. The agency has halted premium processing of visas, which used to allow faster processing and issuance of visas.
The USCIS said it will continue to "extend the amount of time a current H-1B worker may remain in the United States, change the terms of employment for current H-1B workers, allow current H-1B workers to change employers, and allow current H-1B workers to work concurrently in a second H-1B position."