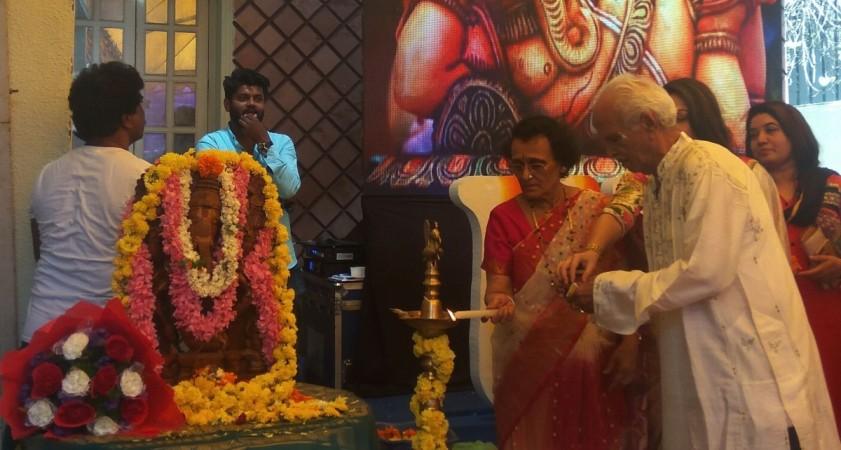 Real Star Upendra has formally launched his new political party, Uttama Prajaakeeya Party (UPP), on the occasion of the his 50th birthday on Tuesday, September 18.
The press meet began with Upendra, who is fondly called as Uppi by his fans and friends, setting fire to the letter 'I' (symbolically representing me or myself) from his monicker and declared only 'UPP' has remained in the end. "The concept of 'us' takes center stage from now on. Fans have been celebrating my birthday for all these years and from next year people will celebrate the birth of 'their' party."
The Real Star gave a glimpse into the ideas that his party employs to bring change in the politics and played a presentation to convey his points. "Politics has been a synonym to business. UPP tries to change the concept, which does not believe in the number games, caste equations and the usual ideas associated with it, while bringing in professionalism and transparency to the system,"
Upendra reiterated that the corruption begins from the roots and he wants to eliminate it from the bottom through picking a right candidate after a thorough examination. "An aspiring candidate should make a visual document highlighting the issues of his ward or constituency. He should present his ideas to solve the problems and give a proper plan along with estimated cost to address the issue," he explained.
The actor-turned-politician said that every candidate should upload the video documents on the official website of the party. Upendra dreams to run the government the same way corporate companies function.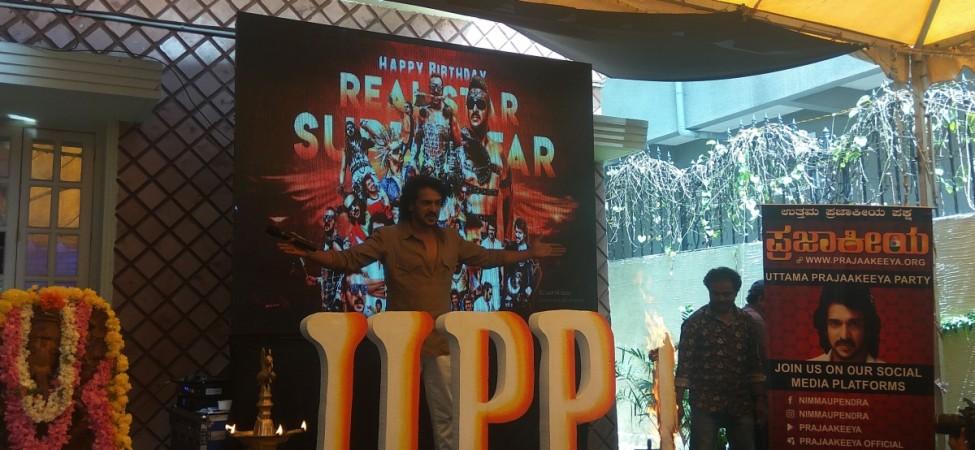 The actor-director said that every candidate should release a separate manifesto for his constituency at least six months before the elections. "There should be debates on manifestos and there should be made amendments in the constitution against those who fail to keep their promises,"
Uppi refuses to blame any political party for the present situation. "Even politicians are fed up with the system. They too want a change. I am hopeful of injecting positivity to the system," He feels technology can make the difference in the years to come.
On asking whether he is going to contestant the next Lok Sabha elections, Upendra said, "Many ask me whether I am going to contest next election. Frankly speaking, our party does not believe in preparing for the elections like the existing parties. We should find candidates and experts should be convinced with his ability. It applies to me as well,"
However, Upendra said that he might contest from Bengaluru South or his hometown or any constituency where he has the confidence for working towards addressing people's issues.
Upendra ended on the note that a new era is set to begin and has called his party's growth as "a silent revolution."
Last year around the same time, he had launched Karnataka Prajavantha Janatha Party (KPJP), before deciding to quit the party due to differences of views with the office bearers.