Update:
Ola releases statement, addressing the incident.
"Our preliminary investigation into the recent incident and our analysis has revealed that this was a case of a very high impact road accident. We are in touch with the customer and have extended all necessary support to the family. We are happy to share that the rider is safe and recovering.

At Ola, vehicle safety & quality standards are of the highest priority. The Ola S1 Pro is built with an uncompromising attention to quality in all aspects and has been rigorously tested over 5 million kms across challenging terrains and all weather conditions.

We have more than 150,000 vehicles running on the road and we have observed this in extremely isolated cases of high impact accidents involving the front fork arm, which is designed with a factor of safety that is 80% higher than typical loads encountered on vehicles.

To alleviate any concerns of our community members, we would be happy to get your scooter checked through our service network

We sincerely urge everyone to strictly follow road safety protocols, always wear a good quality helmet and avoid riding on public roads without a valid driving license."
Original article
In yet another tragic incident involving Ola Electric Scooter, a user has claimed that his Ola S1 Pro's front suspension broke down while riding. Samkit Parmar shared the horrifying incident with his wife on Twitter. Describing the Ola S1 Pro as an "untested moving coffin", he asked who's responsible for the incident while seeking justice.
"My wife is alive today because there were no vehicles around and she got timely treatment," said Parmar, who tweeted the incident details along with photos and videos as proof.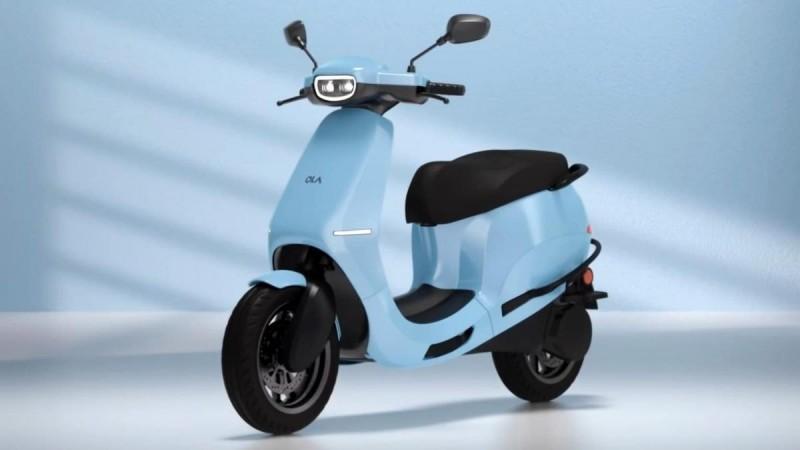 According to him, his wife was riding her Ola Electric S1 Pro at 35kmph when the front suspension broke and the wheel popped out. His wife was instantly thrown away in the front, sustaining severe injuries. Parmar claims his wife is in ICU as she undergoes treatment for her injuries caused from the accident.
Yestrday a horrific incident took place with my wife. She was riding her @OlaElectric at 9.15pm at a speed of about 35kmph when her front wheel just broke out of the suspension.She was thrown away in front and is in the ICU facing severe injuries. Who is responsible?@bhash pic.twitter.com/Ko8fmkiNGL

— Samkit Parmar (@SamkitP21) January 22, 2023
The tweet thread shared by Parmar also has a photo of his wife's injuries on her face. It is not clear if the rider was wearing a helmet at the time of the accident, but the injuries seem really serious. As for the bike, the front suspension unit is broken and the wheel detached completely. Even at a 35kmph speed, this malfunction has the potential to cause severe injuries.
Not the first instance
This is not the first incident involving Ola S1 Pro's suspension fail. Many incidents have been reported in the past, where users have complained of quality issues, breakdowns and poor after-sales experiences.
Another user, Hanuman Choudhary, shared a similar experience with his S1 Pro, where the front suspension broke.
ये है बहुचर्चित EV कंपनी OLA का चमचमाता स्कूटर S1 pro,
जिसने EV की बाजार में तहलका मचा रखा हैं ????
जी हां एक तरफ जहां कंपनी इसके ऑफरोडिंग स्टंट के विडियोज प्रमोट करके इसकी स्ट्रॉन्ग बिल्ट क्वालिटी का एहसास करवाती है, वहीं दूसरी और ये ही कंपनी सामान्य उभार वाली रोड पर गाड़ी pic.twitter.com/O94gKsud3t

— Hanuman Choudhary (@KarwasraHanu) January 20, 2023
In another video shared by a user in the same thread, the fork and the handle of the S1 Pro is loosely fitted.
Another user shared pictures of an accident he had with the Ola S1, causing him injuries that took a month to heal. The rider claimed he was with his daughter at the time of the accident.
My sympathies. I have suffered a similar accident on Ola S1 scooter with my daughter on board. Luckily i took all the brunt of the accident with severe chest pain. It took me more than a month to recover from the blunt force injury due to my torso hitting the handlebar. pic.twitter.com/lYqbeOESY3

— Soumo Bakshi (@soumobakshi) January 24, 2023
Many users have horrifying stories about the Ola electric scooters. Ola is yet to address the new incident.