Employees of the Power Development Department in the Rajbagh area of Srinagar accused the concerned Executive Engineer of harassing them unnecessarily but the same was strongly refuted by the latter.
"Our Executive Engineer is unnecessarily harassing the poor employees despite the fact that our division has topped in collecting revenue", the general secretary of the Jammu and Kashmir Electric Employees Union Wasim Ahmed Jan told International Bussiness Times.
He further alleged that cases of the withdrawal of GP Fund have been delayed in one way or another just to harass the poor employees who are in the need of money.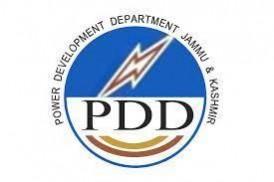 Jan said that employees of the same division have been working with dedication and commitment to achieve the target. "Our division has not only topped in collecting revenue but also in installing the smart meters", he said.
Executive Engineer denies charges as baseless
Strongly refuting the allegations, Executive Engineer ED-II Rajbagh Srinagar Rouf claimed that most of the GP fund cases have been cleared. "There is not even an iota of truth in these allegations", the Executive Engineer told International Bussiness Times and added that to date only two cases of GPF funds are pending and the same will be cleared within a day or two.
Employees accuse Executive Engineer of unfair treatment
Earlier in a handout, employees charged the officer with treating them unfairly.
"It is a matter of irony that the employees expressed some concerns about the executive engineer ED-II Rajbagh. That he is bent on treating his subordinates unfairly, is totally condemnable", the handout reads.
"In this regard, the entire leadership of circle Srinagar Budgam has taken this decision that the said Executive Engineer intentionally not paying attention to the legitimate issues of the employees", the employees alleged.
Employees alleged that the Executive Engineer is not doing his duties and has failed to deliver what the government has entrusted to him. Employees further alleged that the said officer is not solving routine issues like GP Fund cases, timely registration of service books, casual leave, etc.
"This is unfair to the rights, and the self-respect of the employees is undermined. In this context, concern once again requested to make the legitimate rights of the employees", the handout reads.
The Electrical Employees Union has given serious concern to this matter and requests the Chief Engineer KPDCL Javid Yousuf to take the matter seriously and to give instructions of peace to the said officer to desist from such actions.