The Undertaker may not just come out of retirement for the rumored main card match against John Cena at WrestleMania 34 but his World Wrestling Entertainment (WWE) career may extend beyond April 8.
The Dead Man was challenged for a fight by Cena at a showcase of the immortals during an appearance on RAW in February.
Even though the former has not officially accepted the challenge, it is widely speculated that he will come out of retirement to take on the Leader of the Cenation at the Mercedes-Benz Superdome in New Orleans.
As it turns out, the Undertaker is likely to extend his contract with the WWE for two to three years, depending on the result of his WrestleMania 34 outing against Cena, Inquisitr reveals, quoting a report from DirtySheets.
The phenom could also be part of the Greatest Royal Rumble, scheduled to be held in Jeddah, Saudi Arabia on April 27. Notably, the wrestling promotion brand had announced that the event will be headlined its biggest ever Royal Rumble.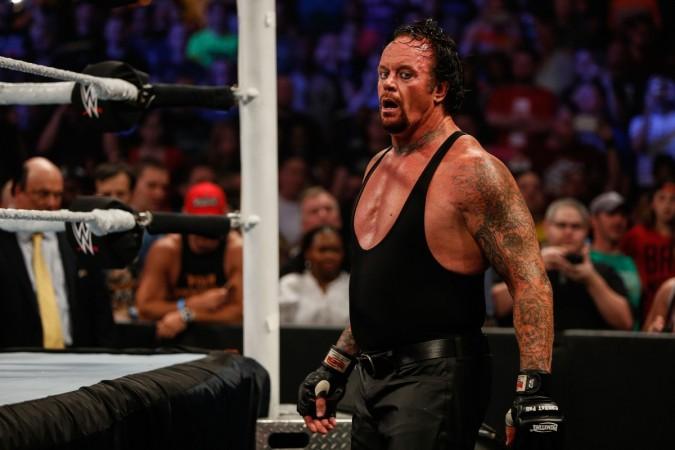 Triple H unsure about Undertaker's WWE future
Meanwhile, executive vice president of talent and live event for WWE, Triple H all but confirmed the Undertaker's appearance at WrestleMania 34 but maintained he was unsure of the former world champion's future with the company.
You've seen John Cena calling him out, you've seen that play out on television. Where that goes I'm not sure, where that goes beyond April 8 I don't know. It's kind of a one-day-at-a-time thing and time will tell and we'll see," Triple H said, as quoted by The Sun.
"It really comes down to being up to The Undertaker, what he wants to do anywhere any time and he's earned that right certainly with everything that he has accomplished and everything he's done," he added.
Notably, the Undertaker has not made a competitive WWE appearance ever since his WrestleMania 33 defeat to Roman Reigns last year. He had hinted at retirement as he made a dramatic exit from the ring, leaving quite a few of his fans heartbroken.
Meanwhile, the phenom's former manager and WWE producer Bruce Prichard revealed last week that the 53-year-old is in good physical shape. Notably, the Undertaker had undergone a hip surgery last year following his WrestleMania defeat.