COVID-19 is nearly over but the ghosts of the pandemic, what led to it and negligence while handling it will continue to haunt for a long time. Some shocking revelations have come to light involving UK's former health secretary Matt Hancock, who used fear as a tool to control the public already battling a devastating pandemic. Last week more than 100,000 WhatsApp messages were leaked to the Telegraph by political journalist Isabel Oakeshott, a vocal critic of lockdowns.
Let's deploy fear
The messages reveal that Hancock wanted to deploy extreme fear to get the public to obey lockdowns. As per the leaks, he suggested to his aide that they, "frighten the pants off everyone." To which his aide and department of health adviser agrees and responds with, "Yep, that's what will get proper behaviour change." The adviser responds: "Yep, that's what will get proper behaviour change."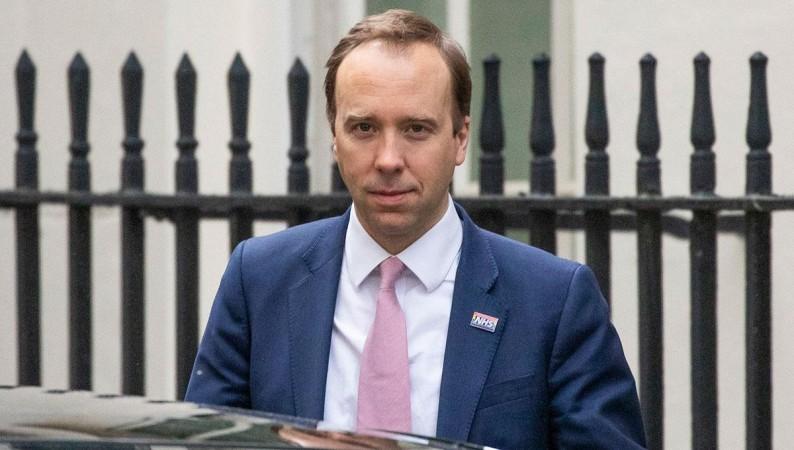 It is apparent from the messages that Hancock discussed with his aide when to "deploy the announcement" of the Kent variant of COVID to ensure people's compliance with lockdown rules.
In an exchange between Hancock and his aide from 13th December 2020 till five days before the government scrapped plans to relax rules over Christmas, Hancock discussed when to "deploy the announcement of a new variant."
No case of public interest: Hancock
Expectedly, Hancock has strongly criticized the leaks and called the published messages a, "partial, biased account to suit an anti-lockdown agenda." In a statement responding to the leaks, he also said that there was no case of public interest for this huge breach.
"All the materials for the book have already been made available to the Inquiry, which is the right, and only, place for everything to be considered properly and the right lessons to be learned."
While many have excused themselves from commenting on the leaks, calling it inappropriate to comment, several others have come forward and blatantly criticised them.
Overwhelming public interest: Isabel Oakeshott
However, Isabell Oakeshott has defended releasing the Whatsapp messages citing them as a matter of, "overwhelming national interest." She obtained the messages while working on Hancock's book.

On then PM Boris Johnson
Another set of messages from October 2020 cast an unflattering light on the country's then-PM Boris Johnson. Simon Case, senior civil servant in the government, described Boris Johnson as, "nationally distrusted figure," and also said that Covid guidance messages should be delivered by trusted local figures instead of someone like Johnson.
The UK government has come in for sharp criticism after it became public how it operated at the height of the pandemic. The cache of messages reveals too many facets of government, its functioning and private conversations between several senior politicians and officials and several other key figures.