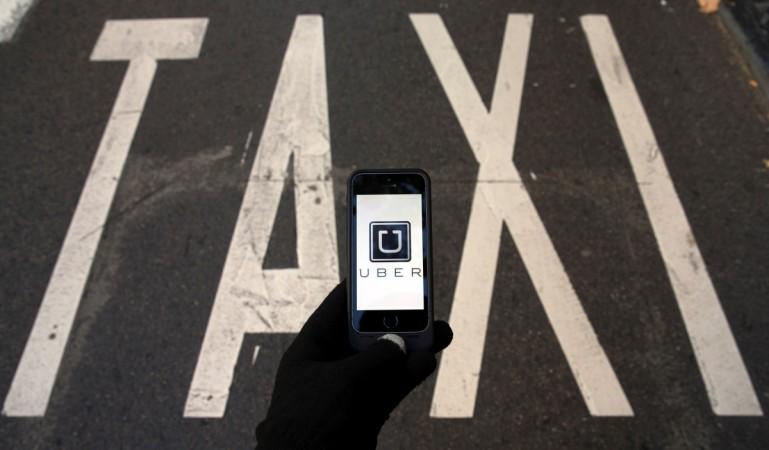 With widespread criticism, sexual harassment claims and lawsuits of robbing its drivers of employee status, American cab-hailing service Uber is swiftly coming undone. So far, 2017 has not been a good year for Uber and things appear to be getting worse for the company with each passing month.
In the latest development, Chief Executive Officer Travis Kalanick was recorded engaging in a verbal altercation with a driver over falling prices of the cabs. In the video, Kalanick is seen in the back seat of an Uber car with two women. After reaching the destination, Kalanick recognises driver Fawzi Kamel and begins talking with him. When Kamel complains about the company lowering earnings for drivers over the years, Kalanick concludes the conversation in a heated tone saying that people should "take responsibility" for their own problems.
Although, the CEO has issued an apology to the driver, this is just the top of the staggering pile of Uber's worries. Kalanick's heated discussion with Kamel has again raised the issue of driver dissatisfaction.
Driver lawsuits
Uber, with its headquarters in San Francisco, operates in over 400 cities and has over 11,000 employees. The company has millions of drivers scattered all over the world, however, it treats them as independent contractors and not as employees. The drivers are not given health care and other benefits which are generally provided to full-time employees.
In 2013, around 3,85,000 current and former Uber drivers in California and Massachusetts had also filed a class action lawsuit arguing that Uber misclassified them as independent contractors and was obligated to give them the kind of pay and benefits usually afforded to employees. Subsequently, a proposed settlement was reached under which Uber would pay $100 million and make some significant changes in its policies. However, the appeals court denied to approve the settlement.
Uber strike in India
Over 50,000 drivers with Uber and Ola, another cab-hailing service, have participated in a mass strike in Bangalore, India's Silicon Valley, this week. This is the second strike in the city in the past two months. The strike comes days after Uber and Ola drivers went on another strike in the national capital region (NCR), and Hyderabad. The drivers are demanding that the companies relieve them of the commission they charge on each ride and bring back the "incentives" that the firms used to provide to the drivers at the end of the day.
Uber insists that it is a platform which simply connects customers and drivers and takes a cut of 20 percent of the transaction, but Uber critics insist that the company is disguising its employees as contractors as it sets the process that its drivers can charge, monitors their performance based on passenger ratings and can kick them off the service if their ratings are too low.
Sexual harassment allegations
In February, a former software engineer at Uber even claimed sexual harassment at the workplace in a blog post which became viral on social media with calls of boycotting the app-based aggregator's services. In her nearly 3,000-word blog post titled 'Reflecting On One Very, Very Strange Year At Uber,' the woman wrote about instances of sexism directed at her ever since she joined the company in November 2015.
"On my first official day rotating on the team, my new manager sent me a string of messages over company chat," wrote the woman, who left the company in December 2016 to join Stripe. "He was in an open relationship, he said, and his girlfriend was having an easy time finding new partners, but he wasn't. He was trying to stay out of trouble at work, he said, but he couldn't help getting in trouble, because he was looking for women to have sex with," she added.
The woman alleged that she had been propositioned for sex by her manager and that when she had take the issue to human resources, a representative said that he would not be punished partly because he was a "high performer."
Soon after the post, Kalanick ordered "urgent investigations" into the allegations and called instances of sexual harassment in his company "abhorrent and against everything Uber stands for and believes in."
Resignation of Uber's engineering head over sexual harassment history
Uber's head of engineering Amitabh Kumar Singhal was asked to resign last week after the company learned that he had faced a sexual harassment complaint at Google, his previous employer.
Singhal joined Uber just a month ago, on January 20, and was asked to resign by Uber CEO Travis Kalanick on Monday, February 27. Singhal worked with Google for a decade-and-a-half before leaving in February 2016. Reports emerged that Singhal had not revealed to Uber that he had to leave Alphabet over allegations of sexually harassing an employee. He had announced his exit from the search engine giant on February 3, 2016.
Here's a timeline of controversies that Uber has found itself in this year.
January: Over 2 lakh people uninstalled Uber apps, and #DeleteUber trended on Twitter, after the company was accused of undermining a New York taxi union strike protesting US President Donald Trump's refugee ban.
February 2: Uber CEO Kalanick had to reluctantly leave the position on Donald Trump's business advisory council to appease the company's liberal-leaning employees and users, including its hundreds of migrant drivers. The step was taken soon after Trump signed executive orders on a travel ban of refugees and people from seven Muslim-majority countries.
February 19: Former Uber software engineer alleged sexual harassment in the workplace stating that she had been propositioned for sex by her manager. When she took the issue to human resources, a representative said that he would not be punished partly because he was a "high performer."
February 23: Alphabet's autonomous car company Waymo sued Uber and its self-driving car company Otto, accusing an Uber employee of stealing trade secrets by downloading 14,000 files onto an external hard drive.
February 27: Uber's head of engineering Amit Singhal resigned after the company learned that he had faced a sexual harassment complaint at Google, his former employer. Singhal denied the allegations of sexual harassment.
March 1: A video of Kalanick emerged where he was seen engaging in a verbal altercation with a driver. The driver was complaining about Uber lowering prices for luxury cabs. But, Kalanick, in a heated tone, told him that people should "take responsibility" for their own problem. The CEO has since issued an apology to the driver.