TV actress Kamya Punjabi is one of the boldest divas in the small screen industry, and she has yet again proved it. Kamya apparently went topless to show her support for the movie Lipstick Under My Burkha.
The actress apparently shared a topless photo, flaunting her bare back, on social media with a hard-hitting caption in respect to the ongoing "lipstick under the burkha challenge".
"They Said that don't be that woman ...The that other woman..the divorced woman .. the single mother woman .. But I am that woman ..Every time I put in my lipstick on, I smile. because I am being true to myself . Whether the world agrees or not I have made my own don't.. Don't you .." she captioned it, according to Bollywoodlife.
However, the topless picture cannot be found on Kamya's Facebook, Twitter or Instagram pages, and it is not sure if she has deleted the post. The "lipstick under my burkha challenge" has been getting a lot of attention as many celebs and people have been taking it up and sharing their pictures.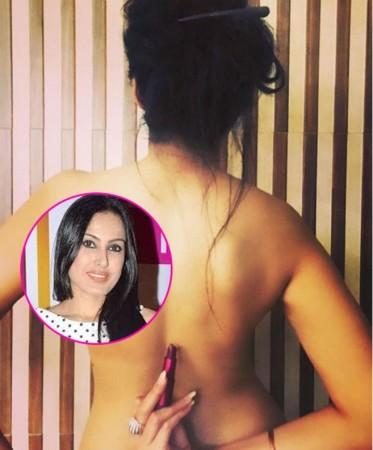 Most of the pictures show them holding a lipstick behind their middle finger with their own interesting captions. Ekta Kapoor's Lipstick Under My Burkha has been in news for its bold content. While the film is about feminism, Central Board of Film Certification had denied Iit a certification.
There has been a tension between the makers of the movie and CBFC chief Pahlaj Nihalani. He had earlier said that the movie was rejected due to its bold content and for being "lady oriented". This decision had triggered much opposition from several celebs, too. Now, it looks like the "lipstick under my burkha challenge" is working as a good publicity for the movie.