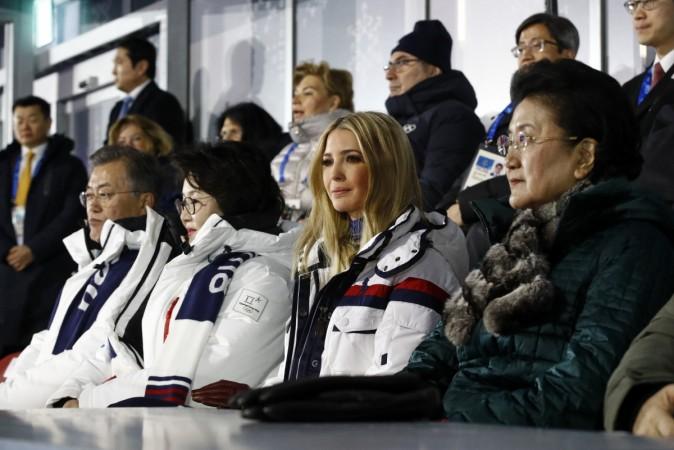 A Turkish broadcaster has been fined for mistakenly reporting South Korean President Moon Jae-in as a murder suspect and US president Donald Trump's daughter Ivanka Trump as his wife in February.
The Radio and Television Supreme Council Wednesday, the state agency for monitoring, regulating, and sanctioning radio and television broadcasts, Wednesday fined Show TV for using Jae-in's photos in a news programme to represent a suspect, who was accused of killing a Filipina maid in Kuwait.
In addition, the broadcaster of the Show TV also reported that Ivanka Trump is Jae-in's wife and described them as the killer couple. She also showed a photo of Jae-in and Ivanka during her visit to the country for the PyeongChang Winter Olympics in February, the South China Morning Post reported.
The screenshot from the programme showing Jae-in and Ivanka along with the victim was captioned: "millionaire businessman and his wife arrested" had gone viral on social media. The South Korean embassy in Ankara and the ministry of foreign affairs sent complaints to the channel for the false coverage.
"We made multiple complaints to the broadcaster through our embassy there immediately after the program was aired," the ministry said in a statement, according to The Korea Times. "We have also called for assurances to prevent similar accidents from happening."
The channel pulled down the show and sent a formal apology to the government last month, but the foreign ministry demanded that the apology should be aired live on the channel.
The channel later issued an apology during the prime-time news bulletin, March 11.
"We have an apology, we communicate our apologies, but we want to communicate from here, and we apologize to both the President and the people of South Korea," the apology read.