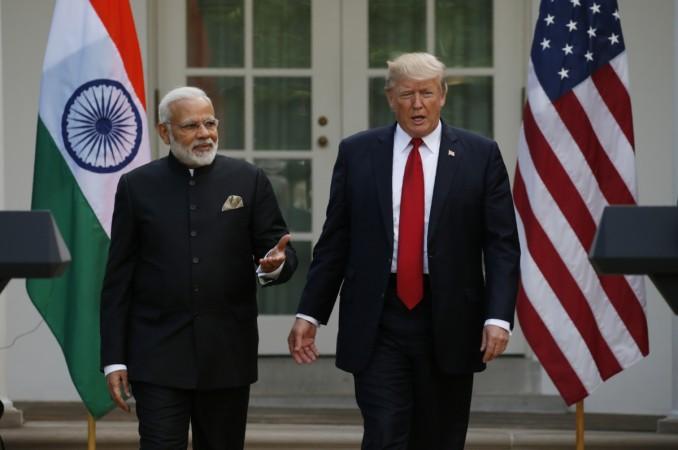 U.S. President Donald Trump on Thursday said it would exempt the European Union and four other allies from steel and aluminum tariffs that take effect Friday.
Countries such as Argentina, Australia, Brazil and South Korea would be exempted from the 25 percent tariff on steel and the 10 percent duty on aluminum. This includes Mexico and Canada, which were exempted from the start.
Trump is yet to make a final call on which countries will be excluded from the steel and aluminum tariffs, which will last for an "unlimited" period.
India is unlikely to be exempted from the higher tariffs.
India's commerce secretary Rita Teaotia last week said India is quite surprised and disappointed by the U.S. decision to include it in the list of countries that will face higher tariffs on their exports of steel and aluminium though it is not a major exporter of these items to the U.S.
Market observers see this as a retaliation to India's decision on levying higher import duty on America's iconic Harley-Davidson motorcycle that caused friction between the U.S. and India trade relations.
Last month Trump called Prime Minster Narendra Modi a "beautiful" and "fantastic" man, but added that the U.S. was "getting nothing" from the trading relationship between the two.
India is the ninth trading partner sharing a trade surplus with the U.S.— meaning it exports more to the U.S. than what it imports.
India exported nearly $49 billion worth of goods last year compared to net imports of $26 billion in the same period, according to the United States Trade Statistics.