Australian Prime Minister Malcolm Turnbull took a cue from the United States President Donald Trump's H1-B visa reforms, and announced on Tuesday that the Australian government will replace its popular 457 visa programme with a new version.
Turnbull said that the new version of the 457 visa programme, largely used by Indians, will only recruit the "best and the brightest in the national interest." The 457 visa is the most commonly used program for Australian or overseas employers to sponsor skilled foreign workers to work in the country on a temporary basis. The particular visa programme is highly popular among Indian workers.
"We will no longer allow 457 visas to be passports to jobs that could and should go to Australians," Turnbull said.
Turnbull's statement resonated the stance taken by the Trump administration in the US to restict use of the H1-B visa programme, which allows firms to hire foreign workers in specialised occupations. The US administration has said that with the new reforms to the H1-B visa programme, they will now employ a merit-based vetting system, which will only allow highly-skilled foreign workers to get through.
The Australian PM said that the move to abolish the visa, currently used by more than 95,000 temporary foreign workers, aims at tackling the growing unemployment in the country.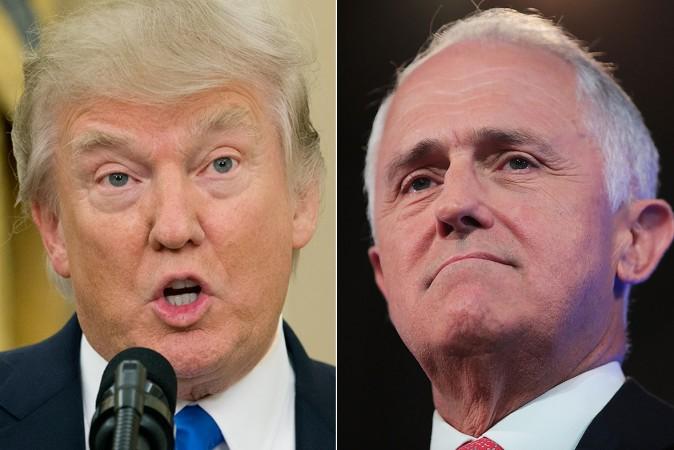 'Australia first'
Sounding similar to Trump's 'America first' moto, Turn bull said that the idea behind reforming the visa is to put 'Australians first' by giving them priority for jobs which are currently open for overseas workers in the country.
"Our reforms will have a simple focus: Australian jobs and Australian values," Turnbull wrote on Facebook.
Turnbull said that the 457 visa programme was designed to fill Australia's skill shortage and allow the visa holders to bring members of their family to Australia on 457 secondary visa. However, the PM said, the programme is being misused by firms to import inexpensive foreign workers. "It's lost its credibility," Turnbull said.
New visa programme to focus on bridging 'critical skill gaps'
He added that the government will not discourage foreign workers to come to the country entirely, but will put more focus on "filling critical skill gaps and not bring in foreign workers because an employer finds it cheaper and easier to do so".
Those who are on the 457 visa in Australia currently will not be affected by the new visa reforms.
Reports state that the new visa for foreign workers will be available for two or four years, and will require all the visa holders to have at least two years' of work experience, a criminal record check and better English-language proficiency.