US President Donald Trump and his Democratic rival Joe Biden have entered a key weekend of preparation for their first showdown in Cleveland next week, and a clash over handling the coronavirus pandemic, on which both are putting forward their plans to bring America out of the worst health crisis if voted to power, is definitely going to rein the face-to-face debate.
The United States is the worst-affected country from the pandemic with over 200,000 Americans losing their lives to the disease. The virus has also battered the country's economy with millions of people losing their jobs.
Amid the ruffle, a public display highlighting the coronavirus death toll has already started causing a stir in a small town in Illinois. What has been described in a local report as a "Coronavirus Death Scoreboard" was erected on Friday afternoon in Northbrook, a northern suburb of Chicago, at a small park next to a heavily trafficked intersection located across the street from the town's train station.
The sign read "We're #1, 198,000 COVID DEATHS USA, Donald J. Trump President."
According to the local news outlet The Patch, the organization behind the public display is a local far-left activist group called Peaceful Communities.
The sign was made to evoke emotion that the United States is leading the world in Covid-19 deaths, but it stirred a different kind of outrage.
Spray paint mostly covered Trump's name, which is painted on the bottom of the sign as an accountability measure for the US government's role in handling the pandemic.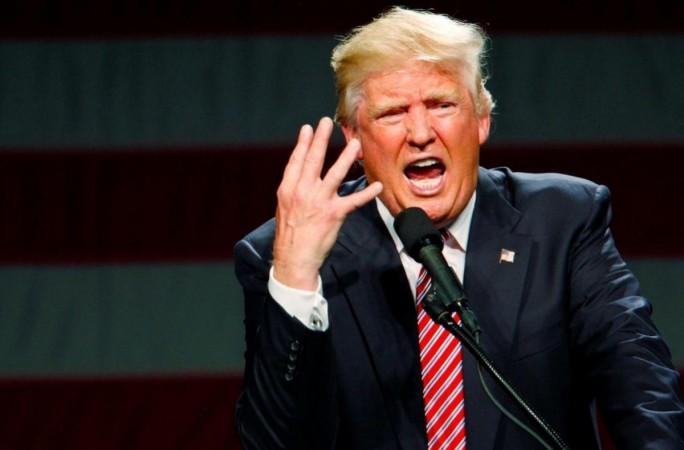 Trump vs Biden
The two presidential candidates have been trading insults over each other's position on a vaccine for Covid-19 for a long time.
Previously, Trump had hinted that a vaccine might be available before the November presidential election and accused his Democratic rivals of "reckless anti-vaccine rhetoric". Meanwhile, Biden expressed scepticism that the president would listen to the scientists and implement a transparent process.
In August, the US Centers for Disease Control and Prevention (CDC) had urged states to consider "waiving requirements" in order to be able distribute a vaccine by November 1 - two days before the 3 November election. However, no vaccine has yet been completed clinical trials, leading some scientists to fear politics rather than health and safety is driving the push for a vaccine.
The fact is that the Covid-19 pandemic has exposed the weakness of American federal government. The administration could have taken effective steps in dealing with the situation, and how it could be done in a way that strengthens democracy instead of undermining the emergency.
The scoreboard display may have been repeatedly vandalized and has sparked polarizing reactions among residents.