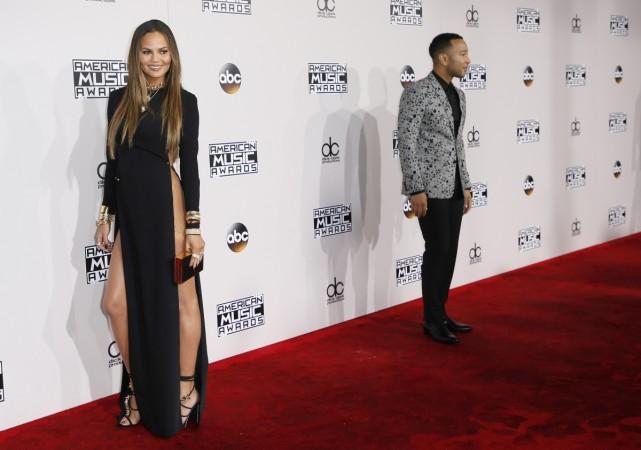 One of the most embarrassing things that could happen to a celebrity during a red carpet event or a performance is the dreaded wardrobe malfunction. The year 2016 saw many celebrities risking indecent exposure due to glitches in their wardrobe or natural elements such as wind and rain.
Here, we are listing out five celebrities who grabbed headlines after they became victims of wardrobe malfunctions.
Exo's Chen: The South Korean pop star's pants ripped during a performance at the 2016 Mnet Asian Music Awards, and Chen dealt with the situation expertly when he removed his jacket and tied it around his waist. He continued with his performance as if nothing was wrong.
Chrissy Teigen: The model went commando for the AMAs 2016 and she exposed more than she bargained for when the front of her dress flashed open. Teigen's dress flaunted her post-baby body, but her decision to ditch her underwear resulted in her crotch being on full display.
Catherine Zeta-Jones: Catherine Zeta-Jones suffered a wardrobe malfunction during the world premiere of her movie Dad's Army in London earlier this year when a gust of wind caused the front of her dress to open.
Dakota Johnson: The actress suffered a dress disaster at the 2016 People's Choice Awards earlier this year. Leslie Mann accidentally broke the actress' dress while presenting an award. Johnson handled the mishap well, commenting: "Well, it's not like nobody here hasn't already seen my boobs."
Pippa Middleton: Duchess of Cambridge Kate Middleton's sister Pippa accidentally ended up flashing her crotch when she crossed her legs on day one of Wimbledon 2016. Pippa, who was wearing a short cream dress by Suzannah, was accompanied by her brother and boyfriend.