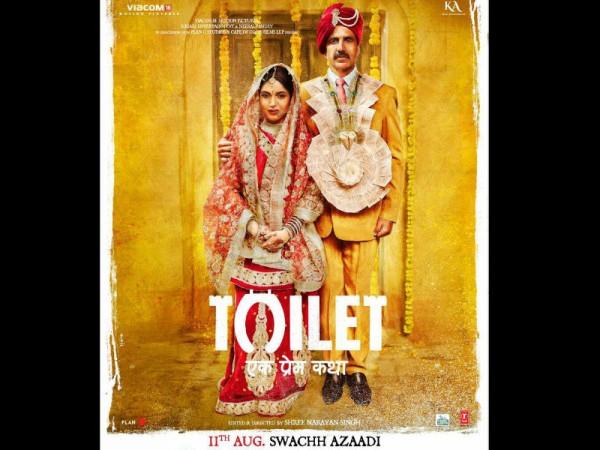 Akshay Kumar starrer Toilet-Ek Prem Katha has been hit by piracy as the full movie has been leaked online. Several illegal torrent sites have uploaded the pirated version of the full movie for users to download for free or watch online at their convenience.
Directed by Shree Narayan Singh, Toilet-Ek Prem Katha is a romantic comedy based on the issue of open defecation in rural India. Like most other Akshay Kumar movies, there has been a lot of hype around the film.
Realising the same, torrent sites have targeted it. Just a day after its release, the full movie has been leaked online. While the movie uploaded by some websites was of a poor video quality, some others have got their hands on the HD version.
The sites are offering options to its users to either watch the full movie online or download it for free. Many people have also been sharing the pirated links of the movie on social media, making things worse for the makers.
Toilet-Ek Prem Katha has been the target of the piracy mafia even before its release. A few days back, a leaked version of the full movie was found in a pen-drive, which was recovered from a gym. The news of the movie being leaked even before the release had given shock waves to the producers. However, the police had acted promptly and the pen drive was ceased.
However, the danger could not be contained for too long as the full movie has now been made available online. Of late, the issue of piracy has become worse for the Bollywood industry. Almost all the movies are getting leaked on the internet on the release day or the next day.
In certain occasions, films got leaked even before the official release, causing major losses to the producers. Movies like Great Grand Masti and Manjhi: The Mountain Man are some of the examples which got leaked even before release.