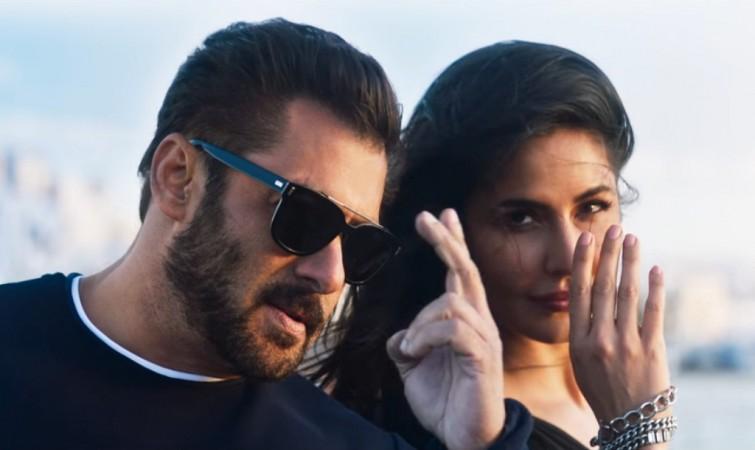 Salman Khan and Katrina Kaif-starrer Tiger Zinda Hai will undoubtedly be one of the biggest releases of 2017. Slated for a December 22 release, the movie opened for advance booking on Sunday, suggesting that it will witness a massive opening at the box office.
The first instalment, Ek Tha Tiger, was a blockbuster and fans expect that this movie's fate will be the same as well.
Looking at the results of advance booking, it seems the first-day collection of Tiger Zinda Hai will break Sultan's record as well. In fact, the GOLD class tickets, which will cost you a whopping amount shows 'almost full' results.
The afternoon shows of Tiger Zinda Hain – GOLD class – costs from Rs 1,000-2,400. And interestingly, people have booked the high price tickets this weekend.
The metropolitan cities, Mumbai, New Delhi and Bangalore, are the ones which have this price hike. However, the other shows tickets are decent, but there are a few which costs up to Rs 500-600.
This shows that Tiger Zinda Hai's opening collection will be terrific. Take a look at the screenshots of GOLD class ticket prices here:
On December 17, the advance ticket booking started in over 50 cities across the country. Here are the cities where people have got a chance to book their tickets in advance, according to BookMyShow: Agartala, Ahmedabad, Ahmednagar, Allahabad, Amravati, Angul, Aurangabad, Baddi, Bengaluru, Banswara, Bargarh, Bhadravati, Beawar, Belagavi (Belagaum), Berhampur, Bhopal, Bhubaneshwar, Bhiwani, Brajrajnagar, Bulandshahr, Chandrapur, Chandigarh, Cuttack, Dehradun, Dharuhera, Domkal, Goa, Kalaburagi (Gulbarga), Guntur, Guwahati, Hamirpur (HP), Hingoli, Hyderabad, Jabalpur, Jaipur, Jajpur Road, Karimnagar, Kashipur, Kharagpur, Keonjhar, Kolkata, Kota, Lucknow, Mumbai, Muzaffarnagar, Nadiad, Nagpur, Nainital, Nanded, National Capital Region (NCR), Nizamabad, Pune, Rourkela, Rohtak, Roorkee, Rudrapur, Sangli, Sitapur, Sundargarh, Surat, Tinsukia, Vadodara, Vizag, Warangal and Yavatmal.