Aditya Chopra has sent ripples across the internet as he unveiled the long-anticipated trailer of "Tiger 3," and it's nothing short of a sensation. Yash Raj Films (YRF) also divulged the film's release date to be Sunday, November 12th, in the trailer itself.
This year, the Diwali season brings forth a unique set of circumstances, leading YRF to craft a strategic release plan for "Tiger 3." 2023, being the year of 'Adhik Maas,' has presented challenges concerning festival dates. The complexity arises from New Moon/Amavasya falling on Monday, November 13, while the Govardhan Pooja/Gujarati New Year is slated for November 14. To add to the festive calendar, Bhai Dooj falls on November 15. This convergence provides the film with an extended run during this crucial holiday period, amplifying the opportunity for robust box office collections throughout the week.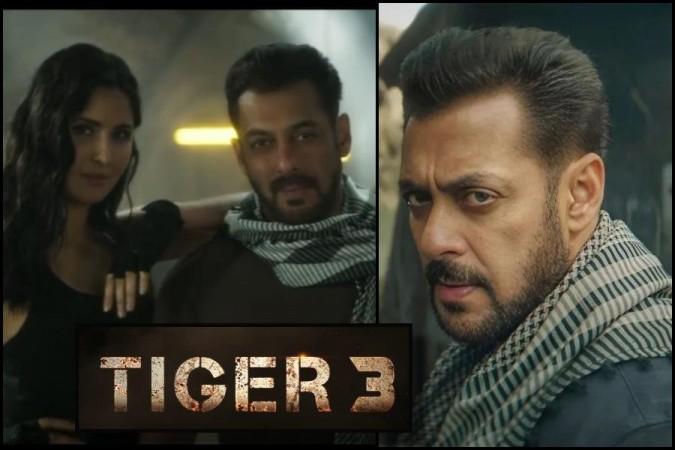 Directed by Maneesh Sharma, "Tiger 3" boasts a stellar cast with Salman Khan, Katrina Kaif, and Emraan Hashmi taking the lead roles. The film is set to captivate audiences worldwide in Hindi, Tamil, and Telugu, promising an exhilarating action spectacle like no other.
Notably, eagle-eyed fans have spotted a tantalizing detail in the trailer. Salman Khan's character, Tiger, makes a fervent call for assistance. In this heart-pounding moment, Tiger exclaims, "I need you for a mission. RA&W ke liye nahi, personal hai (It's not for RA&W, it's personal)." Fans have ardently speculated about the identity of the agent being summoned, and a consensus seems to have emerged: Tiger is reaching out to none other than Pathaan (Shah Rukh Khan) for aid.
An X (previously known as Twitter) wrote, "Tiger Calling his father #Pathaan for help. #Tiger3 (sic)."
Salman Khan's dedicated fan base has been eagerly awaiting the trailer, yearning to witness the actor's electrifying action sequences. The trailer, which was unveiled on October 16, not only met but exceeded expectations, offering a visually captivating spectacle.
Starring Salman and Katrina, it seamlessly intertwines the narrative with the previous two installments from the franchise, promising an enthralling cinematic experience. As anticipation continues to mount, "Tiger 3" is undoubtedly set to deliver an action-packed and suspense-laden adventure that will leave audiences on the edge of their seats. Stay tuned for more thrilling updates!