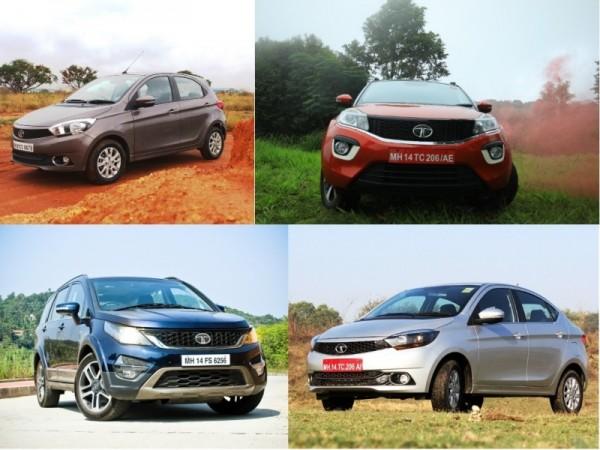 It is obvious that homegrown carmaker Tata Motors received a much-needed reboot with the launch of Tiago hatchback in April 2016. The carmaker opted for a new design approach christened 'Impact' and the current monthly sales number of Tiago indicates that it has received a warm welcome.
The company later added the Hexa SUV and Tigor compact sedan featuring the same new design approach. Both the cars also registered a positive response. Buoyed by the positive response of new generation models, Tata Motors is targeting its best sales performance of five years in passenger vehicles this fiscal year.
Tata Motors is planning to sell about 2.5 lakh PVs this fiscal year, reports ET Auto citing component suppliers and company executives. If the target gets accomplished, Rata Tata's company will be a major step closer to the interim goal of being the third largest PV seller in the Indian market.
So far, Tata Motors' sales have risen 23 percent when the industry expansion is 8-9 percent. Judging by the trend, Tata may close the financial year with a whopping 30-40 percent growth.
While Tiago spearheads the mission and Hexa and Tigor give healthy support in sales, the game-changing model is expected to be Nexon. Though the company is late to the compact SUV party which is the domain of Maruti Suzuki Vitara Brezza, the Impact design is expected to do the trick in favour of Nexon. The Nexon is expected to enter the market in August-September and hence the company will expect a turbocharged growth in the second half of this financial year.
With a head start by Tiago in FY16 and Tigor and Hexa having a decent beginning, Tata Motors' combined monthly PV volume is 18,000-20,000 units in the past three to four months. Nexon is expected to take this over 25,000 units per month.