Amid border tensions with India, the Chinese PLA has conducted a "large scale maneuver operation" with thousands of troops and armored vehicles moving from Hubei province to high-altitude northwestern region. According to a report by The Global Times, the Chinese government's mouthpiece, the entire process was completed in just hours and was conducted to demonstrate China's capability of quickly reinforcing border defenses in case of war with India.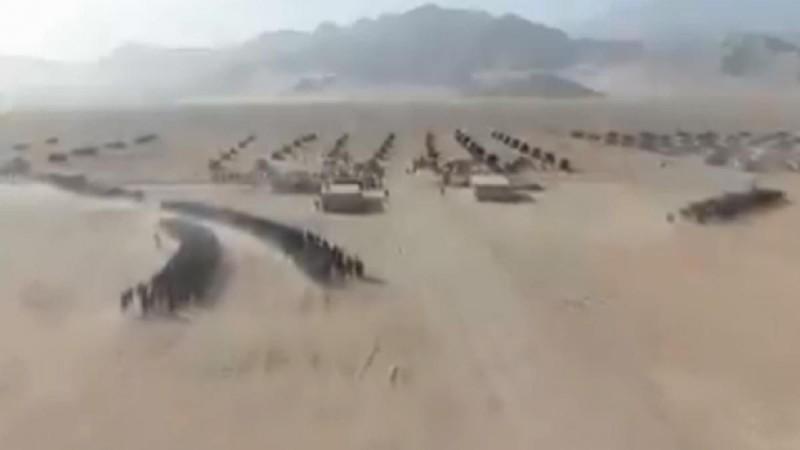 "Using civilian airlines, logistical transportation channels and railways, several thousand paratroopers under a PLA Air Force airborne brigade recently maneuvered from Hubei to an undisclosed location in the plateaus of northwestern China thousands of kilometers away," the Chinese daily wrote.
The Global Times also shared a video showing how the PLA troops and armored vehicles moved from Hubei to high-altitude region towards the Indian border.
Several thousand soldiers with a Chinese PLA Air Force airborne brigade took just a few hours to maneuver from Central China's Hubei Province to northwestern, high-altitude region amid China-India border tensions. https://t.co/dRuaTAMIt0 pic.twitter.com/CtRJRk13IO

— Global Times (@globaltimesnews) June 7, 2020
Talks on to resolve the dispute
The latest development has come a day after India and China held extensive talks to resolve the ongoing border dispute. During the talks, the two countries have reportedly agreed to settle the standoff in accordance with various bilateral agreements.
The Ministry of External Affairs (MEA) said that the military and diplomatic dialogue between India and China will continue to resolve the situation in eastern Ladakh. "The two sides will continue the military and diplomatic engagements to resolve the situation and to ensure peace and tranquility in the border areas."
"Both sides agreed to peacefully resolve the situation in the border areas in accordance with various bilateral agreements and keeping in view the agreement between the leaders that peace and tranquility in the India-China border regions is essential for the overall development of bilateral relations," the Ministry said.
While the Indian team was headed by Leh-based 14 Corps Commander Lieutenant General Harinder Singh and the Chinese side was led by Major General Liu Lin, Commander of South Xinjiang Military Region.