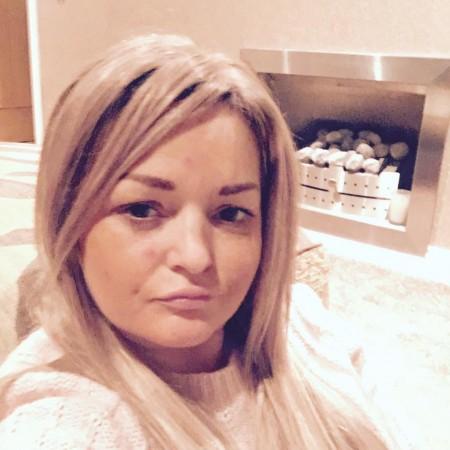 Lyndsey Borman, a 33-year-old care worker has died of an unknown rare illness. She became only the second person in the world to die of the rare autoimmune disorder.
Also Read: What do Kim Kardashian, Selena Gomez, Shakira and Miley Cyrus have in common? Incurable diseases
The first person to die of this unnamed disease was a boy aged 9 from the Netherlands, but nothing was found to be in common with the two cases.
Borman passed away at the Castle Hill Hospital located in Cottingham, in Hull.
She was diagnosed with cancer in 2015 and managed to beat it in 2016, although her battle with the big C is not believed to be related to the autoimmune disorder.
"Lyndsey sailed through cancer,. She was going to Marbella with me in May. She had been really looking forward to it. She was so excited," her 38-year-old sister Niki Borman, told the Hull Daily Mail.
Borman has also battled ailments like septicemia, pneumonia, etc, from the time she was very young.
Her immune system was extremely weak and this was revealed last month when she was diagnosed with a rare deficiency called ARPC1B.
Alan Borman, aged 79, Lyndsey's father, said, "Lyndsey never complained. She would go to work, caring for people, even if she was feeling poorly herself. She was a credit to us all."
Lyndsey was relieved after her diagnosis was confirmed, her 53-year-old sister named Gail Borman revealed.
"Lyndsey really was one of a kind. She was a unique case in more ways than one. She said to us after the diagnosis, 'I'm famous at last'. She was a warrior. So brave," she told the Hull Daily Mail.
Lyndsey's postmortem report has yet to be released and doctors believe that her case will be mentioned in future medical journals.
Family members were grateful to Dr Gordins and specialist nurse Jackie Whittaker, along with their other coworkers from Castle Hill's immunology and haematology departments, for diagnosingLyndsey.
"If it wasn't for them, Lyndsey would never have been diagnosed. It meant a lot to her knowing what she had and the reason for 33 years of illness. We're told the condition affects just one in six billion. That's how rare it is," said her 36-year-old sister Carla Borman.
Though she suffered from ill-health most of her life, she managed to get her degree in social work from the University of Lincoln four years ago, after which she made up her mind to become a care worker.
She worked at a private hospital, Spire Hull and East Riding Hospital, which is located in the village of Anlaby, England.
After Lyndsey's death, her friends started a page called JustGiving in order to raise funds and support her family.
By February 8, the page had raised around £2,500, which the family used to make a donation to Castle Hill's immunology and haematology wards, and also to pay for Lyndsey's memorial.
Sarah Louise Knowles, who first met Borman at Hull College more than 20 years ago, was left reeling by her friend's unexpected death.
"She was bubbly, chatty and always smiling. There was never a dull moment with Lyndsey. She had just got the all clear from cancer last year and were looking forward to going to Butlins and booking holidays together. I will miss her smile and the way that she was always positive even through her illness," Lyndsey's 35-year-old friend Sarah Louise Knowles, who met her 20 years ago at Hull College said, while pouring her heart out over this unexpected death.
"She was quirky, funny, joyful and devoted to spending time with her family," her old friend Knowles told Hull Daily Mail.
Related
This family went out of their way to save their 20-year-old pet goldfish Bob!
Woman with cockroach living in her head stuns doctors!
The way you cook your rice could give you cancer! Be healthy and check out this recipe
Uber's flying car initiative gets a massive boost from NASA
This company is changing the way you can legally grow chemical-free cannabis [VIDEO]
Dangerous sex! Gonorrhea-causing bacteria turns fatal and antibiotic-resistant!