The production for the second season of 13 Reasons Why has been stopped due to the horrifying Northern California wildfires.
Executive-produced by songstress Selena Gomez, the Netflix drama has been forced to shut down since it films most of its parts in Vallejo in Northern California.
Also read: Is 13 Reasons Why responsible for the rising number of suicides?
According to a Deadline report, the unplanned hiatus has been extended until October 12 as smoke is pretty thick in many areas, depending on wind direction.
Several members of the cast and crew have been flown home as a courtesy since most of them live in areas adjacent to the wildfires.
The filming for the second season will reportedly resume on Sunday (October 15) as Friday and Saturday were already planned as days off earlier.
The wildfires are so devastating that they have killed at least 17 people and more than 180 are reportedly missing.
According to The Hollywood Reporter, the fires spread over 115,000 acres and more than 20,000 people have been ordered to evacuate.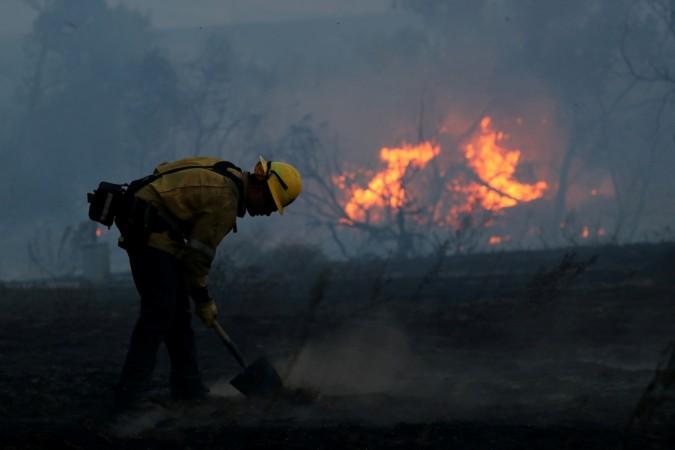 A few cast members including Dylan Minnette (Clay Jensen) and Devin Druid (Tyler Down) took to Twitter to express their concern over the issue.
We film 13 Reasons Why in many of the areas in NorCal affected by these devastating fires. Sending love and thoughts to everyone involved.

— Dylan Minnette (@dylanminnette) October 10, 2017
The NorCal/Bay Area has been my home for almost a year while filming @13ReasonsWhy. My heart goes out to all affected by these awful fires.

— DEVINDRUID (@DevinDruid) October 10, 2017
13 Reasons Why, which is based on the novel by Jay Asher, deals with the suicide of a high school student Hannah Baker.
Before she commits suicide, she leaves behind 13 audio cassettes explaining the 13 reasons why she killed herself.
All the audio tapes were found by her classmate Clay Jensen. These tapes reveal the disturbing secret about Hannah and some of her classmates.
Following the premiere of the first season, the drama has been at the centre of many controversies and media firestorm due to its portrayal of teen suicide.
13 Reasons Why Season 2 is expected to be aired in 2018.