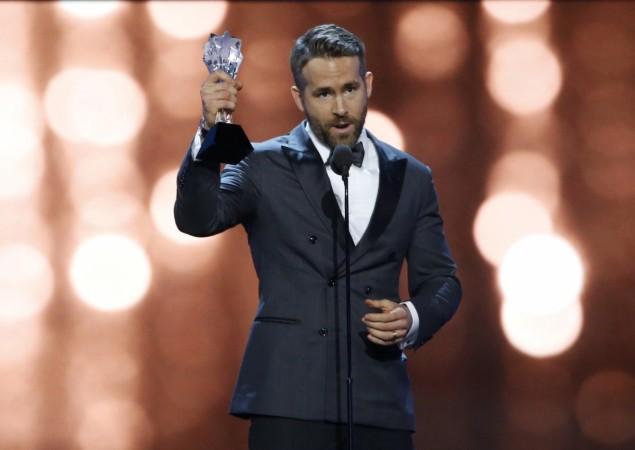 No, Hollywood actor Ryan Reynolds is not in India and definitely not in the reality show Top Model India. The person in question is one of the contestants of Top Model India and he is said to be a look-alike of the Deadpool actor.
Also Read: After Leonardo DiCaprio, meet Kate Middleton's look-alike [PHOTOS]
Ace photographer and film producer Atul Kasbekar, who is judging the show Top Model India, said that contestant Mahir Pandya looks like Ryan Reynolds. In the first episode, contestants had to walk the ramp and take a selfie. The task was monitored by mentor Shibani Dandekar and Dhruv Kapoor and was judged by Lisa Haydon and Kasbekar.
When Mahir walked the ramp again, the judges looked at his selfie and that's when Kasbekar said that he looks like Ryan Reynolds. "I actually liked it. I think he looks like Ryan Reynolds a bit in the selfie and it is a good thing," Kasbekar commented.
Not just Ryan Reynolds, Kasbekar also pointed Baahubali actor Rana Daggubati's look-alike. When the photographer checked contestant Ram Ramasaamy's selfie, he mentioned that the participant looks like Daggubati.
From Kate Hudson to Rumer Willis: 7 daughters who are a splitting image of their celebrity mothers
There are several celebrities from around the world who have most mind-boggling look-alikes. These celebs and their look-alike bear such striking resemblance that they can easily pass as siblings.
In 2016, a look-alike of the Duchess of Cambridge, Kate Middleton, took the internet by storm during the Rio Olympics. Pauline Ferrand-Prevot, the Olympic cyclist from France, became an internet sensation because she looked like Kate Middleton.
She is not the only famous person who looked like a celeb. Archer Brady Ellison became famous as he looked exactly like Hollywood star Leonardo DiCaprio.
Other celebs look-alike includes Hrithik Roshan and Bradley Cooper, Akshay Kumar and Shawn Michaels, Anne Hathaway and Diya Mirza, Roger Federer and Arbaaz Khan and Jitendra and Charlie Sheen.