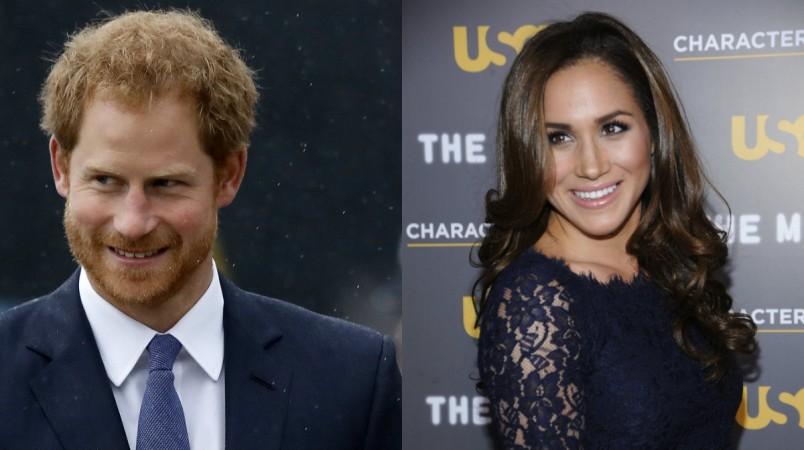 Prince Harry lovers, prepare yourself for a heartbreak! It is believed that Prince Harry and Meghan Markle's love story is headed for another important milestone and the two are reportedly moving in together.
The Suits actress and the Royal heir have been dating for a year now and the duo is already moving in together.
Also Read: Kate Middleton pregnancy: Duke and Duchess expecting royal baby no.3?
Reported by Daily Star, Prince Harry is taking the next step with his gorgeous girlfriend as he has already found a glamorous love pad in London. And guess what, the love birds will be living right next to the elder royal couple, Prince William and Kate.
Yes, according to the royal sources of Daily Star, the 32-year-old's love nest is located next to his brother's house at Kensington Palace. Drawing inspiration from William, Harry-Markle's new house will be similarly sized, once the renovation is complete. William and Kate live in a huge wing at the palace, with 22 rooms and two kitchens, and Harry's home would be a similar size, the website reports.
"He keeps popping round and asking when it will be ready. He seems in a real hurry to move in with Meghan. It's sweet that Harry and Meghan will be living next to William and Kate," said the source.
Moving in together is all fine, but can fans see the two getting engaged anytime soon? Hell Yes! According to a source of Daily Mail, Prince Harry is eager to pop the question but awaits the Queen's approval. While the couple has already got approval from Harry's father, Prince Charles, Harry and Markle visited the Prince's grandmother on the occasion of Mother's Day in order to acquaint the girlfriend with the royal highness.
The love birds would like to be engaged before Princess Kate's sister Pippa's wedding in May, a Daily Star's source revealed. Markle has been invited to the ceremony but needs approval from the head of the family to attend the royal event. So will the world be introduced to Prince Harry's fiancee, soon-to-be Princess Markle in May? We'll have to wait and watch.
What do you think? Let us know in the comments below!