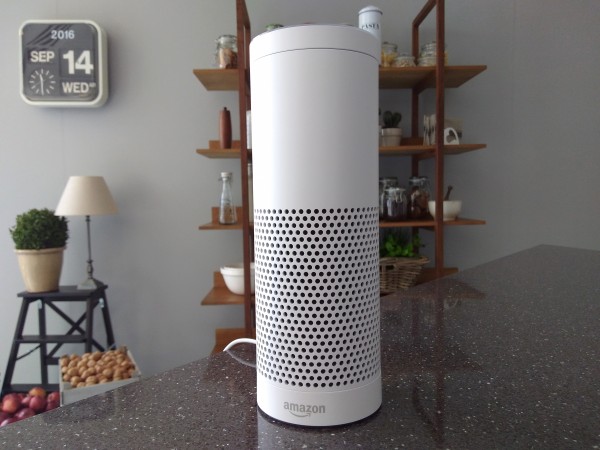 Won't it be cool if you go to bed without fear of burglars breaking into your house while you are asleep and wake up on time to a pleasant room temperature? It is not difficult to set up such a home and you can do it yourself with a little guidance.
There are hordes of smart devices available in the market but you need just a few gadgets like security camera, speakers and thermostat to transform your simple home into a smart home. In fact, it is advisable to install a smart gadget one by one at regular intervals instead of installing in bulk as it can cause confusion.
[READ: 10 devices you need for an ultimate smart home in 2017]
Here are basic smart gadgets you may need for a smart home:
Security: IP or security camera is one of the most demanded smart devices. Several companies like D-Link, TRENDnet, Linksys and Belkin are manufacturing such cameras. One of the best indoor smart cameras currently available in the market is Nest Cam Indoor. It is priced at $177.91 and comes with features like sharp night vision and powerful digital zoom, and supports other gadgets. Its magnetic base allows the owners to install it wherever they want. Scout Home Security System is also an awesome DIY security system that can be customised.
Smart locks: Many lock makers like Yale, Kwikset and Schlage make smart locks that enable users to control their homes. Kwikset Smartcode 916 Touchscreen Electronic Deadbolt, which is priced at $109, is perhaps one of the best locks available in the market. You have to enter two random numbers before punching the code to ensure that burglars can't find your code from the fingerprint. The gadget can be connected with several smart gadgets and even send out an alarm if someone breaks into the house.
Thermostats: If you want all the rooms in your house to have same temperature, you surely need this gadget. Ecobee3 not only ensures that temperature in your house is pleasant but also supports other smart gadgets.
Smoke detector: Safety is important, and Nest Protect (2nd generation) Smart Smoke and Carbon Monoxide Alarm could be the device you need. Priced at $99, this smart smoke detector features electrochemical carbon monoxide sensor, heat sensor, humidity sensor, occupancy sensor, and ambient light sensor.
Smart speakers: Amazon Echo and Google Home are the best voice-activated smart Bluetooth speakers currently available in the market. They can control several smart gadgets besides the ability to do several tasks like streaming your favourite music, reading audio books, weather check, and online shopping.
Lighting: Controlling the lightings in your home through an app on your mobile phone will be cool, and you do just that with smart LED bulbs. Some smart lights like Philips Hue system can change colours, while Sengled Pulse comes with a wireless speaker and BeOn Starter Pack has security feature.
Smart Home Hubs: Smart home hub is needed to integrate and control several smart gadgets that don't come with their own hubs. You may buy Wink Hub 2 or Samsung SmartThings Hub to monitors all the smart home products with the help of an app or a remote control.