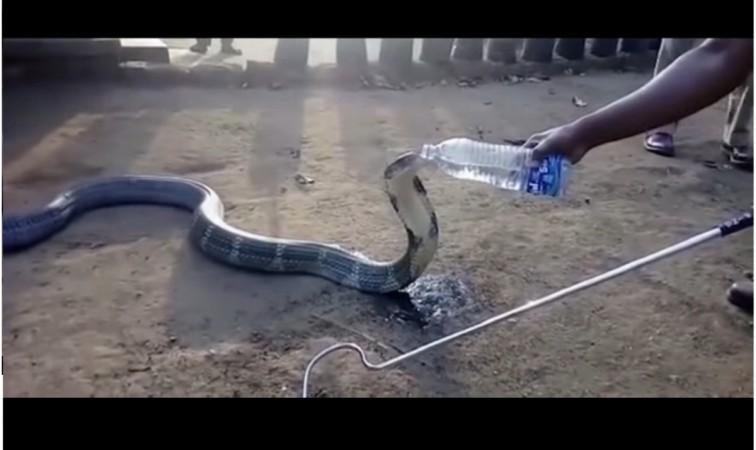 In an incident that will warm the cockles of animal-lovers' hearts across the globe, villagers from the drought-hit village of Kaiga in Karnataka, in India, quenched the thirst of a King Cobra, even as they reeled under a major water shortage.
Also Read: Can a river flow uphill? If it's in Antarctica, it looks like it certainly can!
The 12-foot-long serpent was so thirsty that it actually drank water from a bottle, served to it by one brave villager.
The snake was being held by its tail by a snake catcher in order to keep it under control. But the snake didn't cause any nuisance, almost as if it understood that the villagers were trying to help it.
Many animals in the drought-hit area are suffering. This was one of those surprising instances when a snake was not killed by villages, as is usually the case.
The villagers poured water on the snake's head in order to cool it down in the scorching heat. The snake was later taken to an animal care facility, according to the Daily Mail.
You can check out the video of the cobra drinking water from a bottle right here: