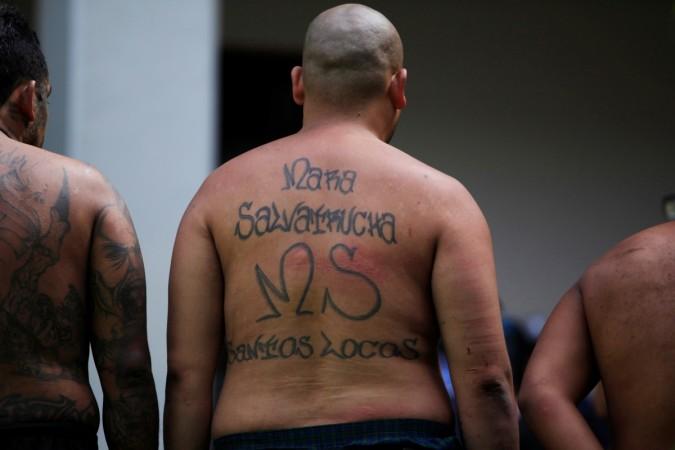 The members of the MS-13 street gang, which US President Donald Trump has vowed to eradicate, stabbed a man 100 times, decapitated him, and cut out his heart in Washington DC.
As many as 10 members of the group communicated with each other on walkie-talkies and stabbed the man at a recreational area in Wheaton, Maryland, officials said. Montgomery County Police said one of the accused is a 19-year-old named Miguel "Timido" Angel Lopez-Abrego.
He was arrested in North Carolina on November 11 on charges of first-degree murder. Timido was the first person to thrust the knife into the chest of the victim, Assistant State Attorney Kelly McGann said in court.
According to reports, after killing the man the members of the street gang buried the body deep in the woods of Wheaton Regional Park. The investigation began in September only after detectives were informed about MS-13 members murdering a person.
The court records said the man was murdered in Spring this year, but the police are yet to identify the victim.
"The victim had been stabbed over 100 times, decapitated, dismembered, and his heart had been excised from his chest and thrown into the grave," detectives wrote in court papers.
MS-13 gang members
MS-13, also known as Mara Salvatrucha, MS, or Mara, is an international criminal gang created in the 1980s in Los Angeles and California. The criminal gang, which is one of the world's most feared, has a heavy presence in several US cities, including New York, Washington and New Jersey.
According to FBI, the gang has its roots in around 46 states in the US and other countries as well. It is known for extreme violence and the motto "kill, rape, control."
Trump has blamed former President Barack Obama for the spread of the criminal gang in the country. In July 2017, he even vowed to "dismantle, decimate, and eradicate" the gang completely from the country.
"I have a simple message for you," the president said. "We will find you, we will arrest you, and we will deport you.
"They butchered those little girls. They prey on children. They shouldn't be here."