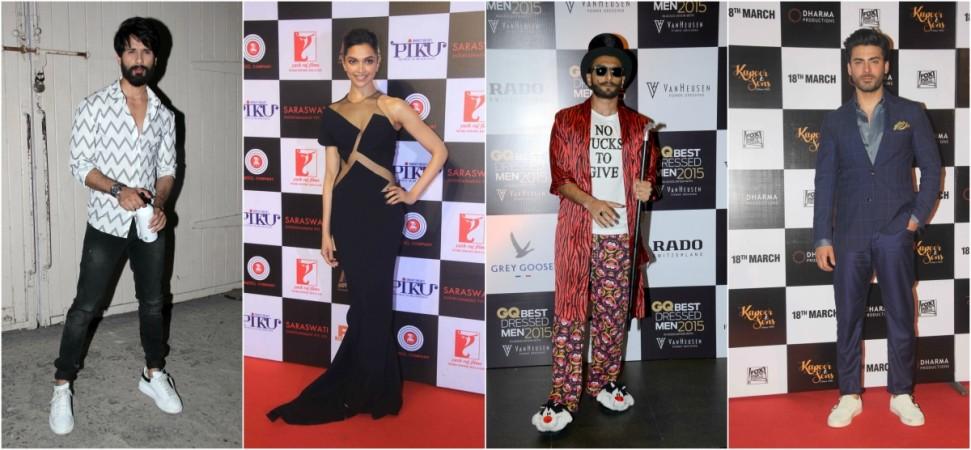 Even though Deepika Padukone has kept mum on breakup rumours and beau Ranveer Singh cannot stop talking about love and how strong an emotion it is, reports suggest that the happy couple is sailing through some choppy waters.
Late last week, it was Shahid Kapoor and Padukone's friendly banter on social media that caused trouble in her relationship with Singh, but this week it's a different story. Apparently, Padukone had arranged a meeting between director Sanjay Leela Bhansali and Fawad Khan, insisting on considering the Pakistan-based artiste in the role of her husband in Padmavati, the Asian Age reported.
"Deepika personally arranged for a meeting between Sanjay and Fawad. The two met and had a cordial chat. However, nothing came out of it. Sanjay did not see Fawad in the role of Deepika's husband," an insider told the leading daily.
Word has it that the recommendation wasn't taken very kindly by Singh and led to problems in his relationship with the XXX: Return of Xander Cage actress.
Coming back to the Kapoor angle, there's been a strong buzz that Kapoor and Padukone's light-hearted chat on Twitter caused a major friction in Singh and his girlfriend's lives. This comes few days after there were reports that Singh didn't appreciate the way Padukone insisted on getting Kapoor on board for Padmavati.
With the Udta Punjab star on board, Singh now has lesser screen-time than him and also, doesn't get to romance Padukone in the film. Singh had even threatened to not shoot if his role wasn't given more weightage.
Interestingly, Kapoor's recent statement at the Jio MAMI Festival 2016 kind of puts a lid on the ongoing speculation. "It's a great opportunity for all three of us. It's a great role for Deepika, a fantastic role for Ranveer and great one for me. I am happy that the film has been cast the way it has and it is getting made. I hope we come out with a great cinematic experience for the audience," he said.