There is no denying the fact that one of the biggest highlights of Pathaan was when Salman Khan makes his cameo in the train sequence. The scene not only got clappings and hootings is also called one of the their best sequences ever since Karan Arjun. Amid all this, Shah Rukh Khan has opened up about coming together with longtime friend Salman Khan in Pathaan.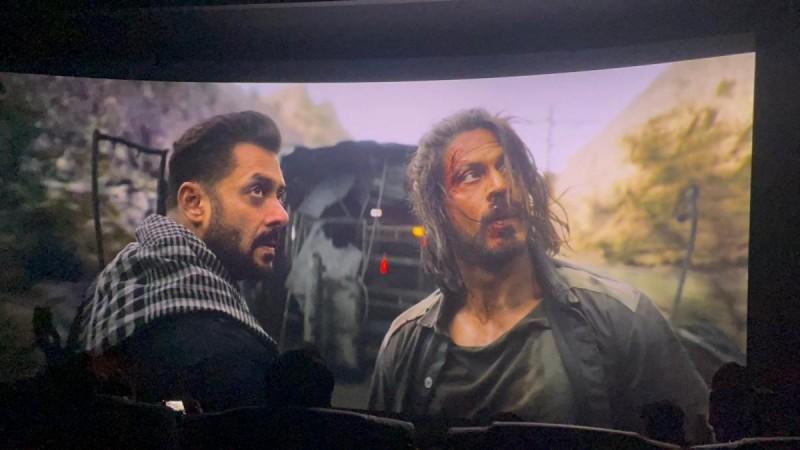 What stopped the two from coming together
Shah Rukh Khan revealed that the two wanted to work together for a long time and were waiting for the right film and right script. He added that the conscious decision to look for that exact script was taken because they didn't want to let down the audience and their excitement of seeing the two of them together.
On collaborating with Salman
"So when Adi told me about the idea to bring the two super spies from YRF's Spy Universe, Tiger and Pathaan, together to do some kick-ass action scenes, which I'm hoping many people have seen by now, I instantly jumped at it because this idea was delivering the promise of seeing Salman and me on the big screen. I'm delighted that people have loved seeing us together in Pathaan," SRK said.
King Khan further said, "I know it was a long wait for fans to see us like this on screen and I'm glad that we have delivered a film that they are thoroughly enjoying. Besides this, it's too much fun with Bhai on sets. I had missed being with him on screen so it all turned out as it should...and that Tiger scarf I am keeping as a memento!!"