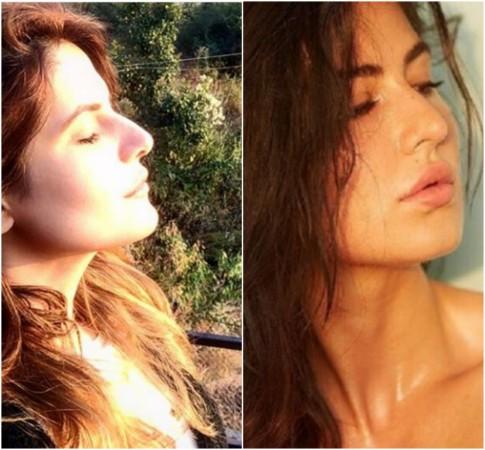 Katrina Kaif who impressed everyone with her rough and tough performance in Salman Khan-starrer Tiger Zinda Hai, has a look-alike in the industry.
Well, it's known to everyone but Zareen Khan posted a picture on Instagram which instantly reminded us of Katrina Kaif. Yes, the similarities between the two actresses have been talked about since 2010 (Zareeen's debut film Veer).
Now, that's a striking resemblance. What do you think?
In January 2017, Zareen Khan in an interview said: "I am ecstatic that the comparisons to Katrina have stopped. Everyone comes here to make their own identity. Katrina is a beautiful woman and works very hard. It is a privilege to be compared to her. If I didn't belong to the industry, I would be happy but as a professional, I don't want to live under anyone's shadow."
She also said: "Even before my film was released, people started saying that the Veer heroine looks like so and so. And, the audience is such that they live with what they are fed. People didn't even give me a chance. I guess the whole comparison with Katrina Kaif affected my career. Katrina is a beautiful person and probably, if I weren't in the same field as her, I'd be flattered by all the comparisons. I was a newcomer and even before the film actually released, people started criticising me for my weight and acting skills! But they didn't realise I was asked to put on weight for the film."