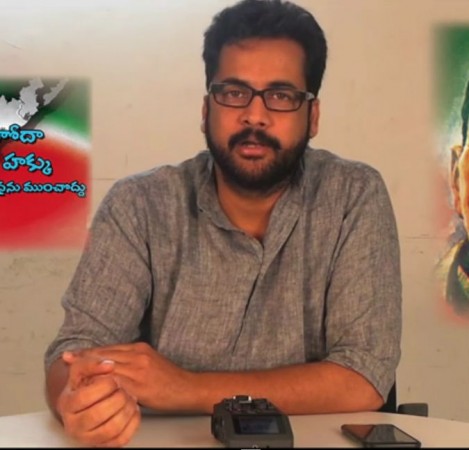 Telugu actor Sivaji, who was on his indefinite hunger strike to demand special category status to Andhra Pradesh, was forcibly shifted to a hospital after his condition deteriorated on the fourth day.
Sivaji, who is a leader of Bharatiya Janata Party (BJP), turned rebel and launched a 48-hour hunger strike near the district collectorate in Guntur on Sunday, 3 May. He accused the BJP-led NDA government at the Centre of going back on its promise to grant special category status to the state.
The actor, who earlier imposed a deadline of 48 hours upped his ante against the BJP and decided to continue his fast on Tuesday. But on Wednesday a team of doctors advised authorities to shift him to hospital in view of his deteriorating condition. His supporters resisted the attempts of Guntur police, but the latter managed to shift him to an ambulance, which carried him to the hospital.
Sivaji had vowed to continue the fast till the Centre fulfills its promise. He also targeted Prime Minister Narendra Modi for failing to honour his word on special category status. He criticised Modi, stating that the PM posed himself as a 'chai walah' before the elections, but lakhs of 'chaiwalahs' in AP are waiting to hear from him over the special status.
Going a step ahead, the actor also made strong remarks against M Venkaiah Naidu.
"Union Urban Development Minister M. Venkaiah Naidu has demanded on the floor of Lok Sabha in 2014 that special status should be extended to the state for 10 years. What is he doing now?" The Hindu quoted him as saying.
Hundreds of people and social activists visited the hunger strike camp and joined hands with Sivaji. The actor's fans also staged road blockades to protest indifferent attitude of both the state and the central governments towards his demand. Main opposition YSR Congress Party had also backed his protest.