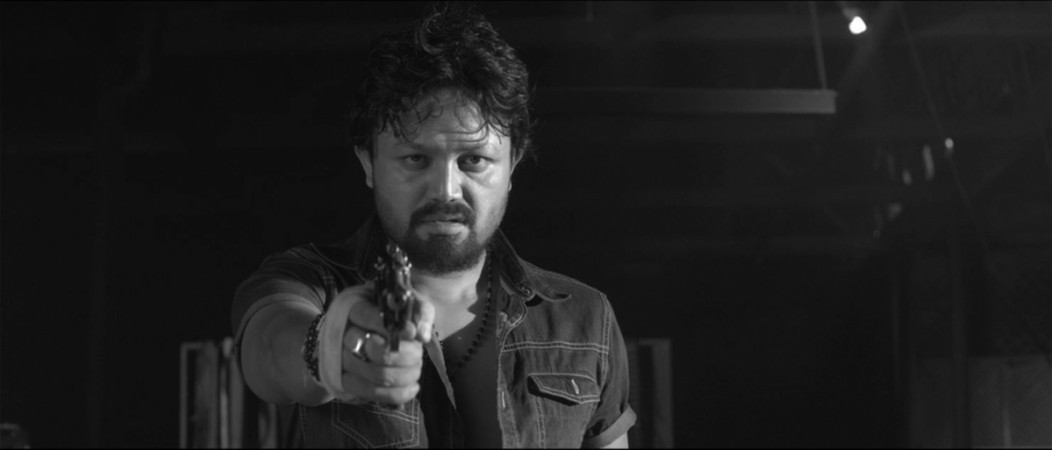 The teaser of "Style King" that features Ganesh is released. The film is directed by P.C. Shekar and has Malayalam actress Ramya Nambeesan in the lead. Ganesh will reportedly appear in two different looks.
The teaser introduces Ganesh in a completely new rugged look and shows him meeting a drug dealer and bargaining with him. The deal eventually turns out to be an action packed sequence, where he shoots the dealer and the beat down his aids.
Both Shekar and Ganesh have earlier worked together in "Romeo" (2012), which had Bhavana in the lead role. "Romeo", a romantic comedy film that revolved around the life of Ganesh (Ganesh) and Shruthi (Bhavana), opened in theatres with mixed critical review, but became a box office success, which ran over 50 days in theatres.
Meanwhile, "Style King" will be Remya's debut Kannada film.
"I am very excited about making my debut with a project like this. It is a love story, but unlike normal tales that are centred around the hero, this one is about the heroine, and how she balances her relationships with her family, as well as the lover", said Remya to Times of India.
The actress turned singer is reportedly crooning for her Kannada project as well.
"I have been singing my own songs in Malayalam and Tamil cinema, so Shekar suggested that I sing in Kannada too. I am quite keen, but the language may be an issue. But then music has no language and maybe I can do justice to it," she added.
The shooting of "Style King" began on 12 August and will see Rajendran in the villain role. The story and screenplay are done by Shekar and dialogues are by Natraj. The film's music is composed by Arjun Janya.
While the cinematography is handled by Santhosh Pandi, editing is done by Saravanan and the stunts are by Ravi Varma.
This action-comedy-romantic entertainer is produced by Maruthi Enterprises.