Real Madrid ace Cristiano Ronaldo made history on Thursday after winning his fifth Ballon d'Or trophy. And yes, he has equalled Lionel Messi's record. Where does the Messi vs Ronaldo debate stand now?
Winning the award was special for Cristiano as it comes just a month after the footballer became a dad for the fourth time. For the first time, the 32-year-old was blessed with a biological daughter named Alana Martina.
Alana's mother Georgina Rodriguez -- Cristiano's girlfriend -- was present in Paris on Thursday, along with Cristiano's other son Cristianinho (Cristiano Jr). Cristiano received his fifth award atop the iconic Eiffel Tower in a gala event.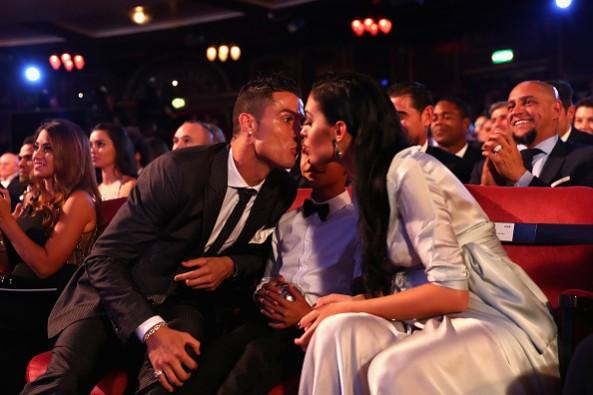 After his win, Cristiano's girlfriend Georgina shared an adorable photo of themselves. Georgina also didn't forget to mention the beautiful words: 'Te Amo' ("I love you" in Spanish).
Full translation: "Never stop dreaming...This is your fifth Balon d'Or...Happy to accompany you...I love you."
It has been a remarkable year for Cristiano. The Real Madrid superstar played an integral role with his club as they won both the La Liga and the UEFA Champions League titles. On a personal level, the former Manchester United forward became the top scorer in the Champions League last season (2016-17).