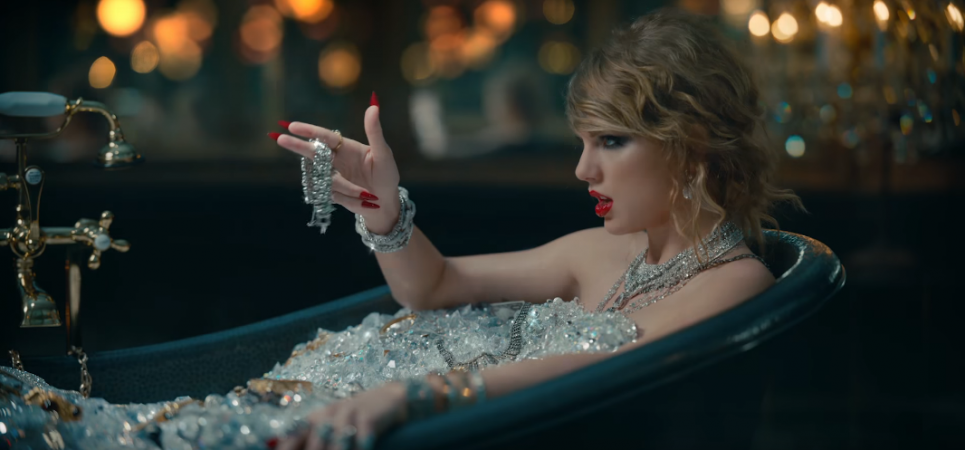 Taylor Swift has been full of surprises this year — right from dropping singles to music videos with clapbacks. There has been nothing stopping the queen, but guess she just outdid her own self by taking her surprise game a notch higher.
Also read: Watch: It's Pennywise dancing to Taylor Swift's 'Shake It Off' will have you rolling
On Wednesday, Taylor met someone who was arguably one of her biggest fans yet, and trust the Grammy winner to have shown her love and gratitude towards the fan in the most heartwarming way possible — a personal surprise!
The 27-year-old singer took UK-based fan Lara by absolute surprise when she suddenly hopped on to join the latter's live stream, which was being recorded by her friend, last week. When little Lara finally spotted she was being watched by her very own idol, she obviously freaked.
Yet Lara had no clue that it wasn't ending there. "What. The. H—," Lara said. "Oh my God. I love you so much! Oh my god." In the background, her friend can be heard asking in equal shock, "Are you joking?"
Poor Lara kept sobbing and trying to express her gratitude through the tears, paying no heed to her shocked friend. She kept saying: "I have to say thank you for everything, you've actually made my life so much better."
And then Wednesday, October 11, was an entirely magical day for Lara on a whole other level, as Taylor personally visited the fan to gift her a packet of merchandise! Lara revealed it via a follow-up post.
"On Thursday, last week, Taylor Nation DM'd me," she said. "They said Taylor would be sending me a package. I'm so grateful for Taylor Alison Swift."
Trust Taylor to always know exactly how to make her fans' days by gifting them t-shirts and sweatshirts from her Reputation line.
Catch Lara freaking out over Taylor's sudden appearance in the following clips:
Speculations about why Taylor might be in UK are still in full swing. While it is to be noted that the Look What You Made Me Do singer's boyfriend Joe Alwyn lives in England, there has been no confirmations regarding the purpose of Taylor's UK visit.
On her list of updates however is the arrival of her lifestyle app, The Swift Life, the beta version of which is set to launch sometime this year itself.
Announced on Wednesday, the app is supposed to be a mix of multiple social media fora, with news, posts and updates about Taylor and much more.