Tata Motors signed a Memorandum of Understanding (MoU) for a long-term partnership with Volkswagen Group and Skoda in March 2017. The alliance aimed at joint development projects including coming up with innovative solutions for India and overseas market. However, emerging reports indicate the deal has come unstuck.
Also read: Tata Motors says rumours of Ford acquiring its passenger vehicle business are baseless
Is Tata's next-gen Advanced Modular Platform (AMP) the bone of contention? Both VW and Skoda have become increasingly skeptical about the cost-effectiveness of the AMP platform, reported Autocar India.
VW and Skoda reportedly estimated a cost of 140 million euros (around Rs 1,000 crore) to adapt to Tata's AMP platform. VW engineers seem to be confident to develop and localise its own MQB-A platform for India with the same cost.
For uninitiated, MQB-based products like the VW Tiguan, Skoda Octavia and Superb and the Audi A4 are currently assembled locally from imported kits and with minimum local content. Popular VW models such as the Polo and Vento are currently based on PQ25 platform which is already at the end of its lifecycle.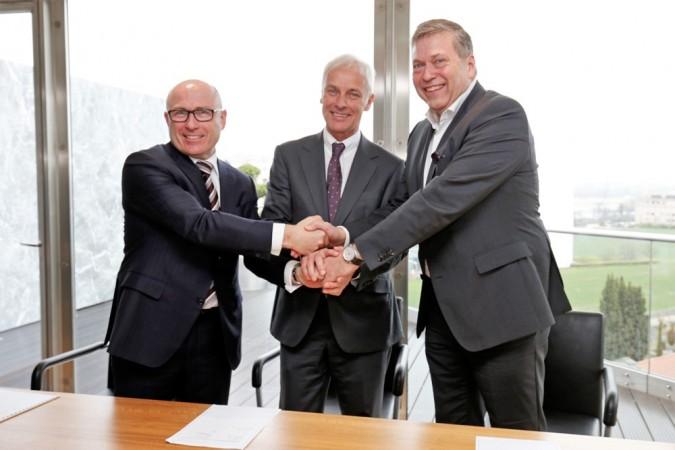 The report also says VW Group had already explored the possibility of bringing its MQB-A platform to India. Since it being too expensive for a price-sensitive market such as India, VW engineers will have to rework on the platform to make it fit in. "In the long term, it is better to develop our own platform as that gives us control of our destiny," Autocar quoted a VW Group source as saying.
The end of alliance means, Tata Motors will have to carry out development process of AMP platform by own. The first car under pinned by AMP platform will be a premium hatchback due in 2019. It remains to be seen whether the fallout will delay the schedule.
Source: Autocar