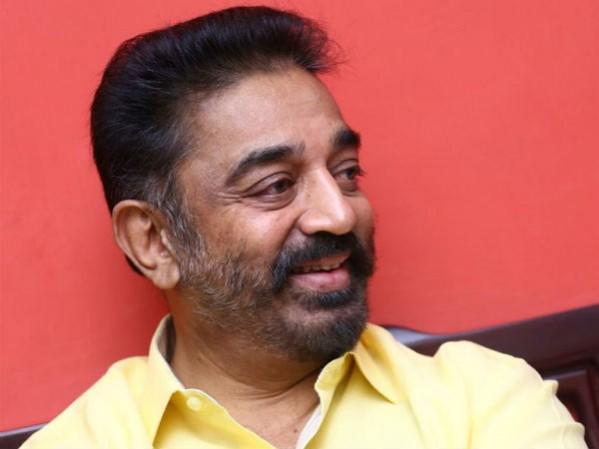 The chaos in Tamil Nadu politics hit a new low on Saturday, February 18, following a ruckus at the Assembly, which witnessed a lot of drama after the DMK refused to co-operate during the trust vote of the Tamil Nadu Chief Minister Edappadi K Palaniswami.
Opposition party DMK demanded a secret ballot, but Speaker P Dhanapal rejected the idea and claimed that nobody can interfere in his decision on how to vote. Soon, chaos erupted with some legislators from the Opposition broking the mic and table of the speaker.
Legislators also tore papers to express their displeasure over the speaker's decision and threw chairs in the Assembly demanding secret ballot. The incident has come as an embarrassment to the Tamil Nadu Assembly.
Edappadi Palaniswami was sworn-in as Tamil Nadu Chief Minister on Thursday, February 16. He was given 15 days time to prove majority during a floor test. He was elected by VK Sasikala, who is sentenced to four years jail in the 20-year-old disproportionate assets case.
The struggle to control the party between VK Sasikala and O Panneerselvam started after the demise of former chief minister J Jayalalithaa.
Meanwhile, a few notable celebrities have reacted to the political chaos in Tamil Nadu Assembly. Below, read their comments:
Kamal Haasan: There you go. Seems like we have another CM. Jai de-mockcrazy
Media'll have to use less hyperbole.We have seen worst things happen in TN assembly. .Why are lazy couch revolters (incld. I)so shocked now?
Without consulting Mr.VeeramaNi ayya Im emboldened to say DK will have to work for the people or not at all. It applies to all Dravidians
Listen to him. Ppl. who hide behind constitution while they hide explosive truths will only implode it e.g. su..samy
Honrbl.Justice Markandey Katju has a wonderful solution for the political situation in India, but India's reputation for Ahinsa will change
Rajbhavantamilnadu@gmail.com
ங்கற விலாசத்துக்கு நம் மன உளைச்சலை மின் அஞ்சலா
அனுப்புங்க. மரியாதையா பேசணும் அது அசம்பளியில்ல Governor வீடு

— Kamal Haasan (@ikamalhaasan) February 18, 2017
Arvind Swami : If true democracy can be protected in an undemocratic manner, are we to feel happy or sad? Is the million $ question. Opinions pl -
It's a pity that there is a media blackout of the assembly sessions and only selective footage is released. Ppl have a right 2 c proceedings
None will accept a vote of confidence if the MLAs don't represent the ppl's views. For that they have to meet people, not party in a resort
Siddharth: Let even children see, hear and learn what is happening in the assembly in #TN. Make them understand. Shameful days for democracy!
Is there any hope left for #TamilNadu or are we destined to see only this low level politics and zero conscience leadership?
Mohan Raman: And the democratic and patriotic stand of Edappadi and group..... Hurrah.... Hamaraa bhaarat mahaan.
No Audio, No Video and no morality coming from there... Media Blackout. Democracy Quo Vadis. Will speaker stand up. Democracy which has died will be buried...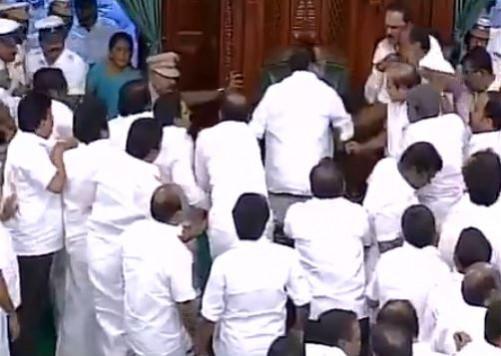 Dhaya Alagiri: MATCH DELAYED DUR TO RAIN .. next inspection at 3pm .. #TNAssembly #FloorTest
if the floor test doesn't happen today, more vacation time at the Golden Bay Resorts.. most of the EPS side MLAs will want that..
Pathy Senthil: Believe the same thing happened in 1988 and President rule imposed two days later. Governor's ( BJP's) call now.
Radikaa Sarathkumar: Disgrace.Governer shld act.
Khushbusundar: the strength of a democracy is the opposition. hr v c the opposition is evicted n u hve vote of trust which is exactly the opp.of democracy.
difficult to digest that #EPS retains his post.
GVPrakash Kumar: They have shown their love towards us... soon we will show it the same way they deserve ..the same way ... don't forget it people.