Taapsee Pannu who showcased some impressive stunts in Naam Shabana, met with an accident while shooting for a car crash sequence for her upcoming film, Dil Juunglee, according to a leading daily.
Taapsee told the publication: "The accident happened when the car was mid-air. We were shooting a sequence where we were trying to come out of the car while it is going under. It was held up with ropes and partly immersed in water. We were supposed to clamber out of the sunroof but just then my side of the door opened up. I lost balance and since I was hanging on to the door I bruised my right calf badly. I had to take a tetanus injection and the shoot was halted for a couple of hours as a doctor was called to check on me. It looked like a bad accident because it was difficult to control the bleeding. I lost a lot of blood."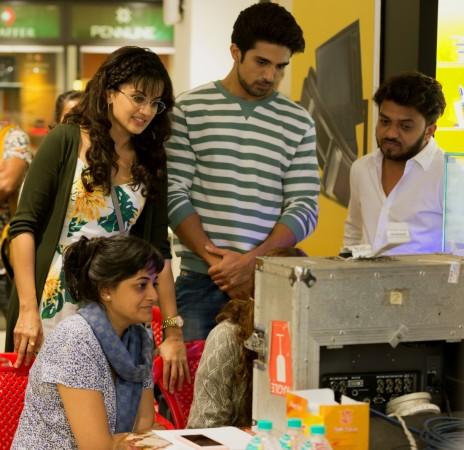 Mirror reported that paramedics were present on the set and she was treated immediately.
Dil Juunglee which is directed by Aleya Sen stars Saqib Saleem as a lead actor. The movie is set to release on March 9, 2018.
Meanwhile, Taapsee's Judwaa 2 co-star Varun Dhawan, who is currently shooting for Sui Dhaaga starring Anushka Sharma, also suffered an injury on the set due to a fight sequence.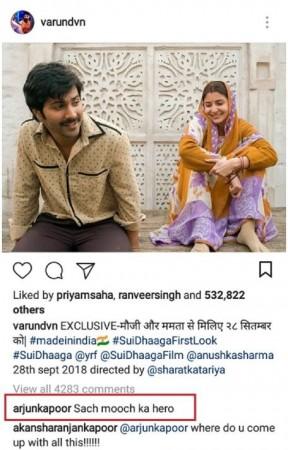 According to Mid-Day, Varun who was advised to take help of a body double refused and injured himself. A unit hand told the publication: "The director clearly told Varun of the risk involved in the scene and tried to dissuade him from attempting the stunt. But Varun was adamant. Unfortunately, while filming, one of the steps in the staircase gave way and in the process, he sustained injuries on his head, including a gash on the forehead."
Varun was given immediate medical attention. The source further added: "The doctor assured Sharat, Anushka and the crew that Varun's injuries were minor, but recommended bed rest to the actor for the day. However, Varun resumed shooting after resting for a few hours as he didn't want to delay the schedule in any way."
The production house's spokesperson confirmed the news to Mid-Day.